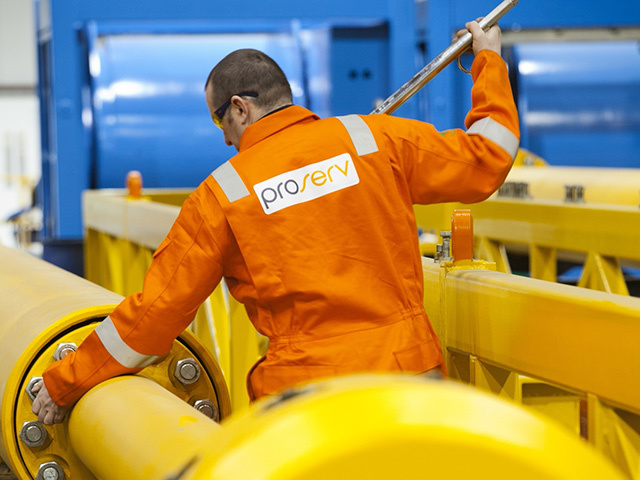 Energy services company Proserv has secured a major contract worth in excess of £13million with US oil major, Hess Corporation.
The Westhill-based company will provide a 12-well subsea control system along with associated topside and subsea interface equipment for Hess's deepwater Stampede development in the Gulf of Mexico.
The design and manufacture of the subsea electronics modules (SEMs) and subsea control modules (SCMs) will be carried out by Proserv's team in Great Yarmouth, with Proserv's Trondheim facility in Norway providing technical support. Final testing, servicing and the integration of equipment will be carried out at Proserv's new dedicated controls facility in Houston.
The systems will be delivered to the client in a phased approach throughout 2015 and 2016.
Proserv has a long-standing relationship with Hess Corporation and over the past three years has secured work with the operator which, including this latest award, is estimated to be worth around £22million.
These activities included providing subsea controls equipment and services for Hess's Tubular Bells field, a fast-track project that has just announced first oil, as well as a number of Hess Gulf of Mexico brownfield projects.
David Lamont, Proserv chief executive, said: "This is a significant win for the company that highlights the strength of our technical and engineering expertise as well as our market-leading status in the subsea controls and communications field.
"Proserv has already worked with Hess Corporation on several projects and the award of this contract is testament to the strength of our relationship and their trust in our ability to deliver robust technology solutions and services. We look forward to working with Hess Corporation in the successful delivery of this project and would also like to congratulate them on the expeditious production of first oil from the Tubular Bells development."
The deal comes just weeks after Proserv was acquired by Riverstone Holdings, a US private equity investor which specialises in backing independent operators and energy service companies.
The terms of the deal were not disclosed, although its is thought its previous owners, Boston-based Interserve, were seeking in the region of £470million when it put the firm on the market this summer.
Recommended for you

Aberdeen's Proserv appoints two general managers for international expansion