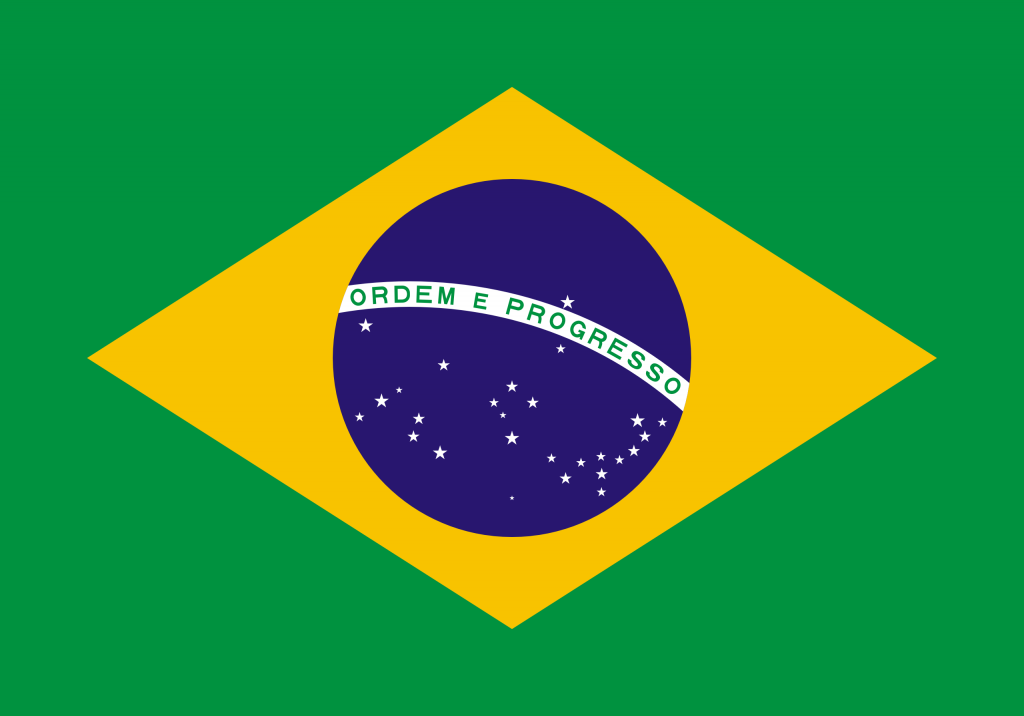 Oil majors had big plans for Brazil, but you can't tell by looking at the country's offshore drilling these days.
After crude was first struck in the pre-salt formation in the seas off Rio de Janeiro, producers including BP Plc and Total SA were ready to flock to Brazil with billions of dollars in investments. For the country, it appeared to augur an unprecedented era of oil bounty. Nine years later, the promise remains unrealized: Spain's Repsol SA and China Petrochemical Corp. are the only foreigners operating an offshore drilling rig.
So what happened? While the crude-price collapse and an ongoing graft probe are part of the story, Brazilian officials who failed to auction enough exploration licenses and slowed approvals with miles of red tape were also major contributors to the boom that never came to be, according to Joao Carlos de Luca, a member of the IBP lobby representing foreign and domestic producers in Brazil.
"Below ground Brazil has spectacular riches, but above ground it wasn't able to create the adequate rules," de Luca, said by phone from Rio. "There's no action in the industry."
Two years ago, Brazil had 40 offshore drilling rigs exploring for oil and gas. Now, there are 21, according to Baker Hughes Inc. data.
Lone Rig
Ocean Rig Mylos, a drillship the Repsol Sinopec joint venture hired from Ocean Rig UDW Inc. to explore for oil about 200 kilometers (125 miles) east of Rio's shore, is the only one that's not operated by state-run Petroleo Brasileiro SA, or Petrobras.
That's partly because joining Petrobras-led projects was the only way into the pre-salt under rules designed to ensure the country would retain control over the cash bonanza it anticipated.
Now that the beleaguered company is struggling to cut spending, about half of its offshore rigs have been idled, including at partnerships with BG Group Plc and Galp Energia SGPS SA.
"We have a dominant client with deep problems," Paulo Martins, head of Abespetro, a lobby group representing 50 oil- service companies in Brazil, said in an interview from Rio. "We can survive in the short term, but we won't escape without scars."
Red Tape
Flying solo, however, hasn't proved a very successful option either. After four years waiting for a chance to bid to operate their own prospects, Total won 10 blocks outside the pre-salt at auctions in 2013, BP won seven and Statoil ASA won six. But drilling hasn't started in any of them as the producers grapple with the country's permitting process. Companies have been facing difficulties to get basic licenses, even for seismic studies that are the first step after winning the right to develop a block, Martins said.
While several majors continue to produce at existing projects in the country, prospects for output growth are limited as Petrobras largely controls the exploratory drilling.
Royal Dutch Shell Plc has seen output fade at its main project in Brazil, Parque das Conchas. Chevron Corp. saw output collapse at its Frade project after it was forced to limit activity following a 2011 oil spill. Statoil ASA is investing heavily just to keep output stable at its main offshore field.
Rig Exodus
As offshore drilling dwindles, at stake are contracts for vessel providers such as Transocean Ltd. and Diamond Offshore Drilling Inc.
The country's floating rig count is poised to fall further, by as many as 10 units — nine from Petrobras fields and the Mylos rig used by the Repsol venture, James C. West, partner at advisory firm Evercore ISI said in a September note to clients. Diamond, Transocean and Paragon Offshore Plc each have two rigs targeted for early release, while Seadrill Ltd, Ensco Plc, and Odebrecht Oleo & Gas SA have one each, he said.
The public relations firm representing Ocean Rig in Brazil referred questions to an Oct. 7 statement, where it said its client is seeking to terminate the contract. Repsol's press office didn't respond to e-mail and phone messages requesting comment on its plans for the Mylos rig.
Petrobras hasn't decided on a specific number of rig reductions and continues to negotiate with suppliers, said Cristina Pinho, an executive manager at the company's exploration and production division. The producer lowered its output target for 2020 by a third in June, to 2.8 million barrels a day, and doesn't rule out another estimate cut, Pinho said.
'Production Curve'
"If you're cutting now, you'll have an impact in the future," Cristina told reporters on Oct. 14. "We're doing everything so that the production curve isn't affected that much, because we need the revenue from this oil."
The drop in the number of rigs can partly be ascribed to higher productivity at pre-salt fields, where Petrobras found an estimated 38 billion to 47 billion barres of recoverable reserves trapped under the seabed. The prospects have required fewer wells than originally expected.
Whether it's higher productivity or the oil industry's woes that are driving down the demand for offshore rigs in Brazil, the outlook isn't good for the service providers.
"We are going through a lot of difficulties and can hardly recover before the end of next year," Abespetro's Martins said.