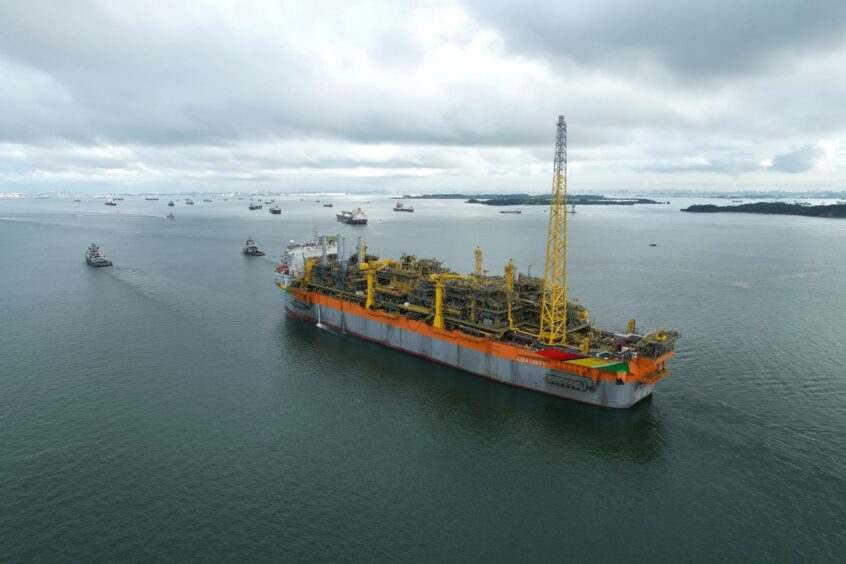 ExxonMobil has taken its fourth final investment decision (FID) in Guyana on the Yellowtail project.
Yellowtail will be the largest on the Stabroek Block, with production of 250,000 barrels per day of oil starting up in 2025.
The $10 billion project will involve six drill centres, with up to 26 production and 25 injection wells. The One Guyana floating production, storage and offloading (FPSO) vessel will develop a 900 million barrel of oil resource.
Exxon has found more than 10 billion barrels of oil equivalent offshore Guyana. It plans to develop these resources through up to 10 projects on Stabroek.
"Yellowtail's development further demonstrates the successful partnership between ExxonMobil and Guyana, and helps provide the world with another reliable source of energy to meet future demand and ensure a secure energy transition," said Liam Mallon, president of ExxonMobil Upstream.
"We are working to maximize benefits for the people of Guyana and increase global supplies through safe and responsible development on an accelerated schedule."
Exxon employs more than 3,500 Guyanese workers, up more than 50% since 2019. It has spent more than $600 million locally, on more than 880 suppliers, since 2015.
Esso Exploration and Production Guyana is the operator of Stabroek with a 45% stake. Hess Guyana Exploration has 30% and CNOOC Petroleum Guyana 25%.
Assuming Yellowtail starts on schedule, the four projects will be producing 800,000 bpd.
Stacking them up
Hess said its share of costs for Yellowtail would be around $2.3bn. This year, costs would be $210mn and they would peak at $585mn in 2024. Hess said it expected six FPSOs to be producing on Stabroek by 2027.
SBM Offshore won front-end engineering and design (FEED) work on the Yellowtail FPSO in November 2021. SBM plans to provide one of its Fast4Ward hulls for the project.
The vessel builder said the FPSO would have 450 million cubic feet per day of gas treatment capacity and water injection of 300,000 bpd. The FPSO will be able to hold 2 million barrels of oil.
It will spread moor the FPSO in 1,800 metres of water.
SBM has provided the other three FPSOs: Liza Unity, Liza Destiny and Prosperity.
Exxon began producing at the 220,000 bpd Liza Phase 2 project in February this year, bringing Stabroek to capacity of 340,000 bpd.
The 220,000 bpd Prosperity FPSO left dry dock last month and moved to the quay for topsides integration. The vessel will be moored on the Payara field and should begin producing in 2024.
Updated at 3:27 pm with details of Hess' plans. 
Recommended for you

UK warns of security situation in Guyana