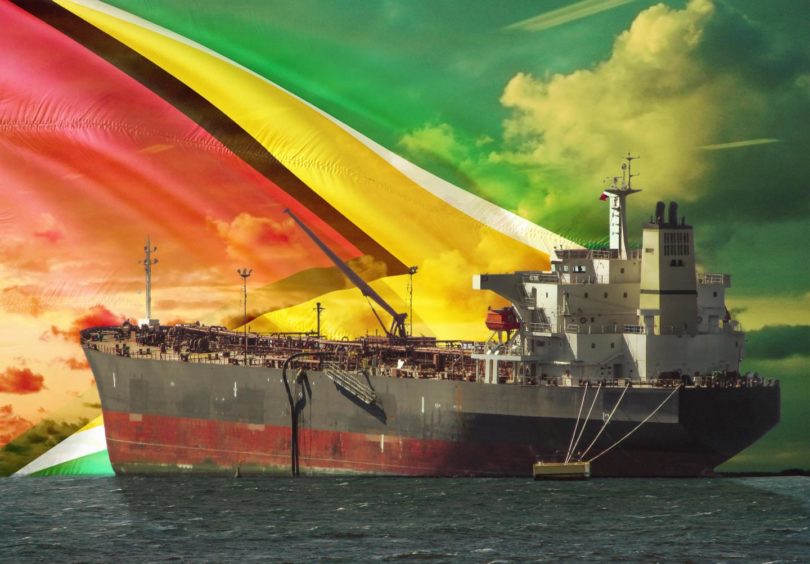 ExxonMobil and partners on Stabroek have made a "significant discovery" at the Lancetfish-2 appraisal well, offshore Guyana.
The Guyana government said this was the fourth find this year and the total, since 2015, of 46. Other finds this year are the Fangtooth SE-1 and Lancetfish-1 on Stabroek, in addition to the Wei-1 discovery in the Corentyne Block.
The Guyana statement echoes an update from Hess in its third quarter results.
Lancetfish-2 found around 20 metres of net oil pay in a new interval, the government said. This came in addition to 81 metres of hydrocarbon-bearing sandstone. Hess put the net oil pay in the appraisal reservoir at 38 metres.
"This newly discovered reservoir will undergo a comprehensive appraisal process, which aligns with the ongoing appraisal activities for other discoveries in the region," Guyana said.
Hes noted the group had drilled the well in 1,721 metres of water, around 6.5 km from the Lancetfish-1 find.
Hess also reported the Payara find would start up in the fourth quarter of the year, reaching 220,000 barrels per day gross.
The Stabroek companies sanctioned the fourth development, Yellowtail, in April 2022. This will reach 250,000 bpd and start in 2025.
In April 2023, the group approved Uaru. This will also have 250,000 bpd and hit first production in 2026.
Exxon submitted a plan for a sixth development, Whiptail, to the government in October.
In other news, Guyana also announced a shortlist of companies approved to participate in its bid round. Exxon, Hess and CNOOC – the Stabroek group – have been approved to take part and are targeting the S8 block.
Other bidders include TotalEnergies with QatarEnergy and Petronas, on S4. Sispro has bid for two blocks, S3 and D2, while International Group Investment is targeting S5 and S10.
Recommended for you

UK warns of security situation in Guyana