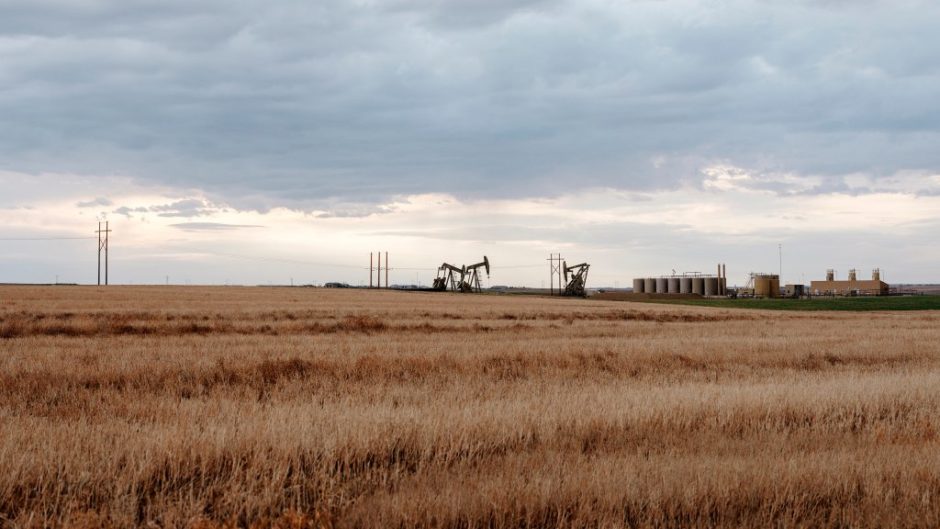 Equinor has reached a deal to sell its stakes in the Bakken field, onshore US, to Grayson Mill Energy, backed by EnCap Investments, for $900 million.
The firm also reported its full-year results today, showing pre-tax losses of $4.2 billion, plummeting from profits of $9.2bn in 2019, while revenues crashed 27% to $46bn.
The Bakken sale covers 242,000 net acres, with production of 48,000 barrels of oil equivalent per day, and associated midstream assets.
In addition, Equinor Marketing and Trading will enter into a term purchase agreement for crude offtake with Grayson Mill Energy.
Anders Opedal, president and chief executive officer of Equinor, said: "Equinor is optimising its oil and gas portfolio to strengthen profitability and make it more robust for the future.
"By divesting our Bakken position we are realising proceeds that can be deployed towards more competitive assets in our portfolio, enabling us to deliver increased value creation for our shareholders.
"Over the past few years, we have improved the safety, cost efficiency and CO2 intensity of the Bakken assets significantly and I am confident Grayson Mill Energy will continue on this path."
Al Cook, executive vice president of development and production international at Equinor, said: "We are taking action to improve the profitability of Equinor's international oil and gas business.
"Today's announcement on the exit of our Bakken assets is an important step in this process.
"We have worked closely with Grayson Mill Energy to preserve jobs and to ensure the transfer of expertise in the best possible way."
Equinor employees and a "significant number" of the support teams working on the assets will have the opportunity to transfer to Grayson Mill Energy.
The company also holds unconventional oil and gas operated and non-operated positions in the Appalachian Basins in Ohio and Pennsylvania.
The Norwegian giant has built up a large portfolio of offshore assets in the US Gulf of Mexico.
It is also pursuing the development of offshore wind projects on the east coast of the US and is quickly becoming a leader partner in the country's growing offshore wind industry.
Equinor has about 750 employees in the US, at its regional headquarters in Houston, satellite offices in Stamford, CT, Washington, DC and field offices in North Dakota and Ohio.
Market turmoil impact 2020 results
Mr Opedal said Equinor's full-year results were impacted by the "market turmoil" during the year.
The business' bottom line was dented in 2020 by net impairments of $7bn, linked to lower price assumptions, negative reserve updates and write-downs of assets.
But the company managed to deliver $3.7bn in cost reductions, exceeding its initial target of $3bn.
It also announced its ambition to be a net-zero energy company by 2050, made an investment decision for the Dogger Bank A and B wind farms offshore UK and won the largest ever offshore wind award in the US.
In addition, it began construction of the Hywind Tampen floating wind farm off Norway.
Furthermore, it has sold 50% non-operated interest of the offshore wind projects Empire Wind and Beacon Wind in the US to BP for $1bn.
And it is selling 10% of Dogger Bank A and B to Eni.
In 2020, Equinor completed 34 exploration wells with 16 commercial discoveries and one well under evaluation.
Recommended for you

Equinor books $300m impairment on US offshore wind plans