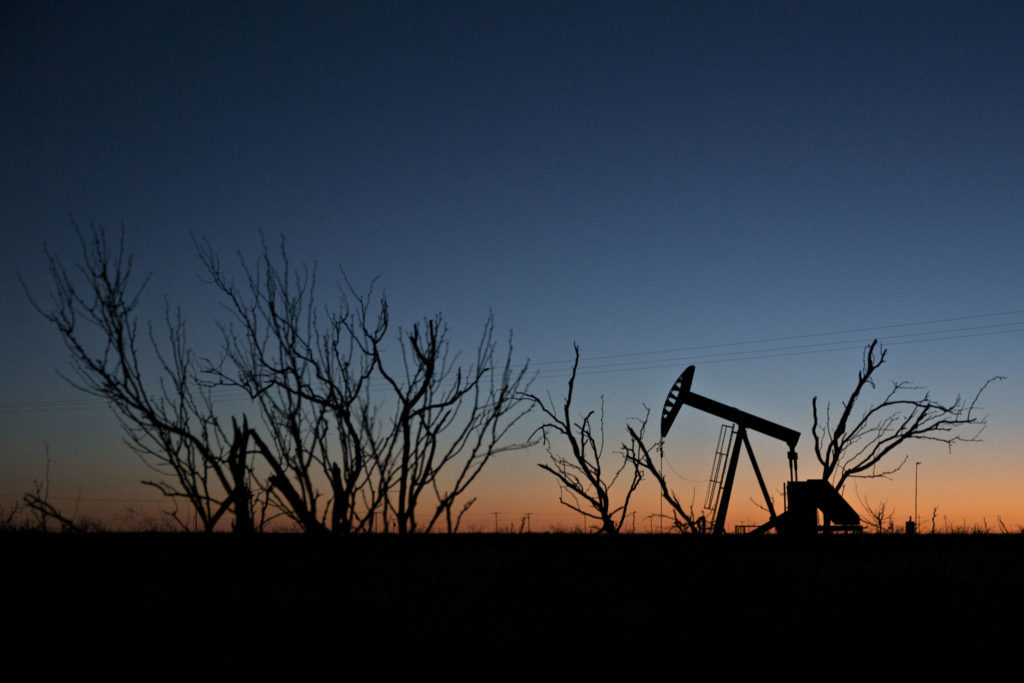 Pioneer Natural Resources Co. is buying DoublePoint Energy LLC in a deal valued at $6.4 billion, less than three months after completing its purchase of fellow shale driller Parsley Energy Inc. as it expands in the U.S. Permian Basin.
The deal is comprised of approximately 27.2 million shares of Pioneer common stock, $1 billion of cash and assumption of approximately $900 million of debt and liabilities, according to a statement from Pioneer. The transaction is expected to close in the second quarter. Bloomberg News reported earlier that the companies were close to an agreement.
Pioneer will increase its position to more than 1 million net acres through the deal, acquiring "primarily undrilled" new land.
"DoublePoint has amassed an impressive, high quality footprint in the Midland Basin," Pioneer Chief Executive Officer Scott D. Sheffield said in the statement, referring to land within the larger Permian shale play. The deal will generate "significant value for our shareholders."
The acquisition will be one of the largest in North America's oil industry this year, and the first big transaction since the rapid run-up in oil prices to more than $60 a barrel over the past five months. DoublePoint's investors include Apollo Global Management Inc., Quantum Energy Partners, Magnetar Capital and Blackstone Group Inc.'s GSO Capital Partners.
Sheffield is expanding in the Permian Basin in the aftermath of the worst oil-industry collapse in history. Crude prices have advanced 27% this year, more than erasing 2020's slump, amid increasing optimism that economies will continue to reopen, sparking demand for gasoline, diesel and other fuels.
The deal is the latest in a series of transactions as U.S. drillers consolidate in an effort to survive the upheavals caused by the pandemic. Pioneer in October agreed to buy Parsley Energy for $4.5 billion in stock, which followed a $9.7 takeover by ConocoPhillips of Concho Resources Inc.
DoublePoint was founded by co-CEOs Cody Campbell and John Sellers, who made their names flipping drilling leases in the Eagle Ford region of South Texas in the early days of the U.S. shale boom before moving on to the more lucrative Permian Basin. There they assembled large holdings with backing from private equity firms including Apollo. In 2017, the pair sold rights to about 70,000 acres to Parsley for $2.8 billion.
Shortly thereafter, they raised more money, formed DoublePoint and set to work snapping up drilling rights in the Permian's Midland sub-region. DoublePoint was running seven drilling rigs and was on course to produce 80,000 barrels of oil a day as of the first quarter this year.
Recommended for you

Ithaca Energy to buy Cambo operator Siccar Point in $1.5 billion deal