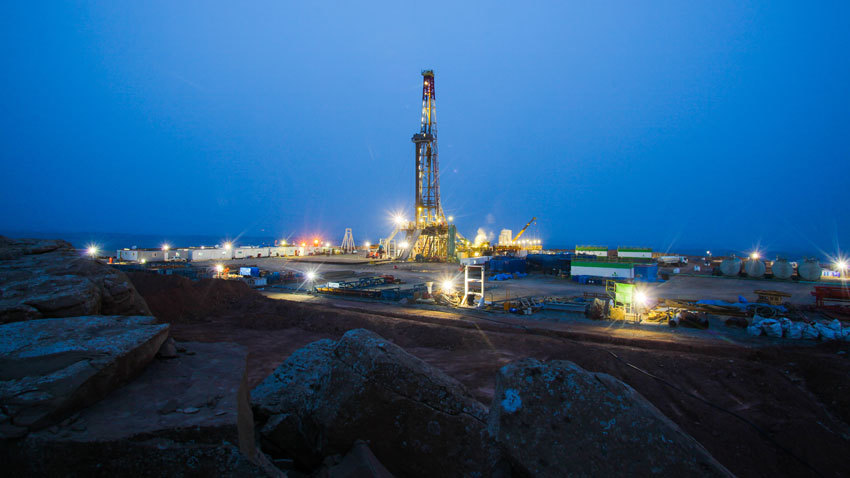 Shares of Gulf Keystone, Genel Energy and DNO rose after the Kurdistan Regional Government clarified its system of export payments to foreign oil companies.
Gulf Keystone advanced 20% to 14.75 pence in London trading, the biggest gain since August. Genel rose as much as 7.7% to 112.5 pence and DNO increased 17 percent in Oslo.
The KRG will make monthly payments to international oil companies based on rights under production sharing contracts for each license, adjusted for the quality of crude produced and the cost of transporting it to market, according to a statement posted on the government's website.
The KRG will also give additional funds equivalent to 5% of monthly "netback revenue" derived from each field to help producers recover money they are already owed.
The new system took effect Jan. 1, replacing interim arrangements used since September, which saw monthly disbursements of $75 million. The three companies didn't immediately respond to requests for comment.
Oil producers in the semi-autonomous Kurdish region have been caught for years in a spat over revenue sharing between the regional authorities and Iraq's federal government.
Until last September, regular export payments eluded the companies as the oil-price slump and the costs of fighting Islamic State put pressure on government resources.
Genel, DNO and Gulf Keystone rely on the KRG for their revenue.
Since the KRG promised in August to disburse funds to them more regularly, there have been four payments over five months. The KRG owed them a total of about $1.7 billion for past sales as of December, according to the companies' regulatory filings.
Recommended for you

Kurdistan operators slash capex on pipeline, payment problems