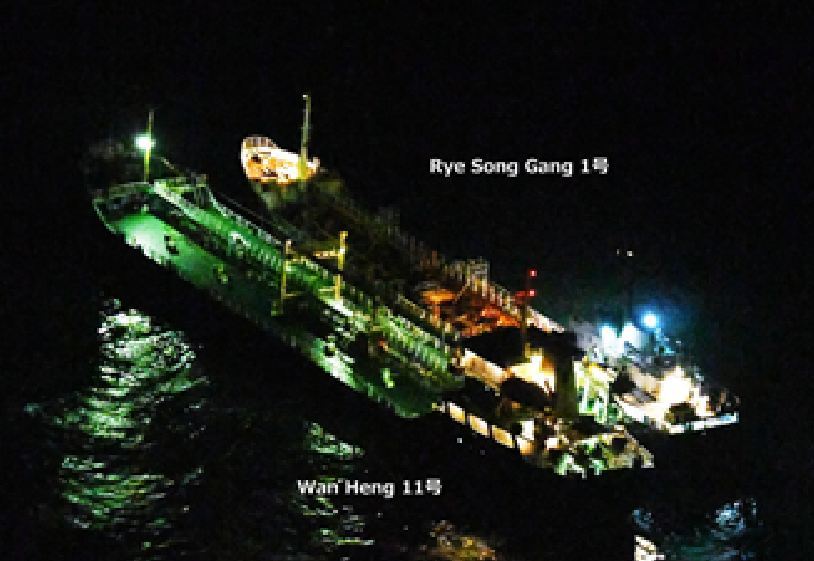 Authorities in Japan have accused a North Korean ship of breaching UN sanctions through illegal transfer of oil.
The Rye Song Gang was spotted alongside the Belizean-flagged Wan Heng 11 around 155 miles off the coast of Shanghai early on Tuesday morning in the East China Sea.
Japan's Ministry of Foreign affairs says it "strongly suspects" that an illegal ship-to-ship transfer was carried out, due to both vessels being spotted alongside each other at night with their lights turned on.
A United Nations Security Council resolution passed in September bans member states from engaging in cargo transfers with North Korean vessels.
The UN Security Council has now been notified of the incident.