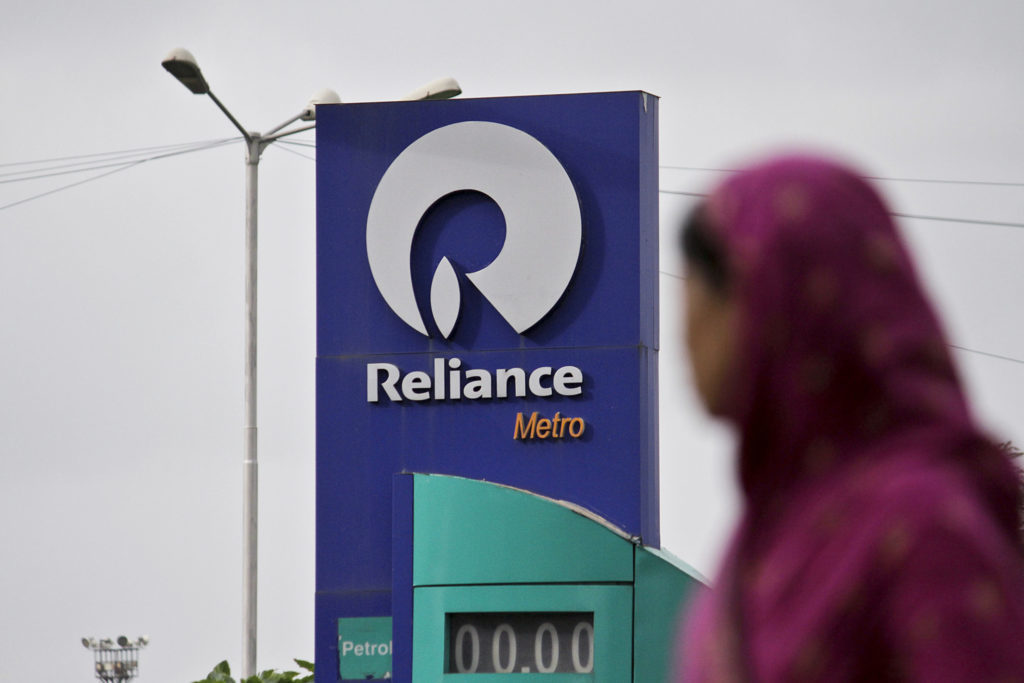 Reliance Industries Ltd.'s recent gains are helping one of India's most-valuable companies catch up with the benchmark index, which it had trailed for much of the past decade.
At close of trading Wednesday, the company's shares had surged 135 percent since it launched telecom services in 2016, nearly four times the advance in the S&P BSE Sensex, making it the best performer in the benchmark index. That brought its 10-year gain to 149 percent, just shy of the Sensex's 155 percent advance. Reliance shares rose 1.1 percent as of 11:27 a.m. in Mumbai, adding to an advance this quarter that would be the steepest since 2009 if maintained.
For seven of the 10 years through December, the retail-to-refining giant trailed the Sensex, partly due to doubts about Reliance's $35 billion bet on telecom.
"Reliance is coming out of a long period of consolidation," said Nikhil Bhatnagar, head of global capital markets at Auerbach Grayson & Co., a brokerage firm based in New York. "The market was quite pensive on their abilities to build a sustainable telecom business." The company's investment in retail was also "a balance sheet drag," he said.
Some of those concerns have been put to bed after Reliance Jio Infocomm Ltd. amassed 215 million users and started posting profits. "The company is challenging the market's perception around Jio's profitability and efficiency," said Nitin Tiwari, a Mumbai-based analyst at Antique Stock Broking.
Jio's success has also given investors confidence that Reliance can disrupt other sectors. Chairman Mukesh Ambani's July 5 announcement on expanding Reliance's e-commerce presence — challenging global leaders such as Amazon.com Inc. and Walmart Inc. — triggered a surge in its shares.
With plans to leverage its telecom subscriber base to bolster the online retail business, Ambani would be a formidable rival, according to Auerbach's Bhatnagar. "If done right, it could help Reliance dwarf Walmart, Amazon in India over the next decade," he said.