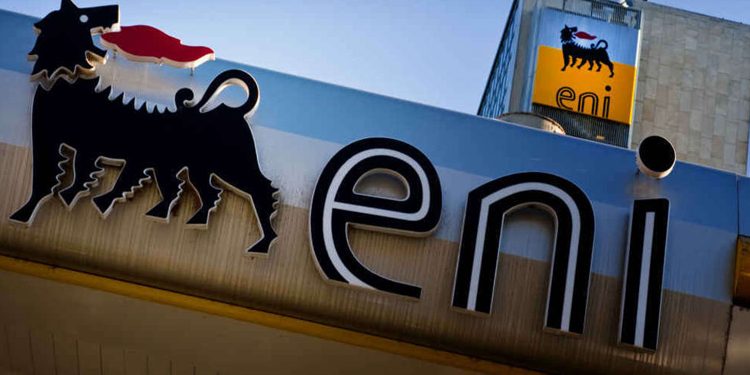 Eni has confirmed the presence of a giant gas and condensate field in Block 114 in the Song Hong Basin off Vietnam.
Ken Bau is one of the largest discoveries made in Southeast Asia during the past two decades, Saloni Kapoor, an upstream analyst at Wood Mackenzie, told Energy Voice.
Preliminary estimates of the shallow-water Ken Bau discovery range between 7 and 9 trillion cubic feet of raw gas with 400 million to 500 million barrels of associated condensate, Eni reported on 27 July.
"Even if we apply a recovery factor of 60%, which is more conservative, our own estimates say there is likely 4.8 trillion cubic feet of recoverable resources," said Kapoor.
The discovery is significant as Vietnam's energy demand will soon overtake its domestic supply. Therefore, Ken Bau's volumes could provide significant upside to the country's energy mix, added Kapoor.
In an effort to solve a looming power crisis the government is rapidly building solar power capacity and hopes to start importing LNG by 2022 to fuel gas-fired power plants.
With the economy expanding at a rate of around 6-7% per year, Vietnam expects power generation will hit 125 to 130 GW by 2030, up from 54 GW capacity now. In 2019, 33% of the country's power mix was fueled by gas with the remainder supplied by renewables and coal. But the country is planning to rapidly transition away from coal.
However, as upstream production expectations have disappointed, Vietnam is expected to start increasingly import LNG to bridge the gap between gas demand and supply.
Crucially, Eni's giant discovery in Vietnam, if developed quickly, could change the outlook for LNG demand, or at least alleviate the pressure for Vietnam to rush LNG import projects. There are currently four LNG terminals in the project pipeline.
"Eni has a record of fast-tracking commercialisation in other countries like Indonesia and Egypt, so hopefully it will replicate the same success in Vietnam," Kapoor told Energy Voice.
However, "the recent exit of other international oil companies, such as Repsol from its Ca Rong Do project, prove that there are still some operational challenges within Vietnam's upstream sector," added Kapoor.
"The low oil-price environment has added to these challenges, but precisely because of this, the government could work with Eni to get the Ken Bau project up and running on time. This would send an encouraging signal to other operators that Vietnam is keen to keep international companies in the country," said Kapoor.
Vietnam's upstream sector has struggled in recent years, particularly as China has increasingly pressured Hanoi to stop offshore work in maritime areas where Beijing claims sovereign rights.
Spanish operator Repsol last month transferred its interests in the suspended Ca Rong Do project and offshore exploration permits to state-backed PetroVietnam following a series of delays at the field due to Chinese harassment.
Reports suggest that Vietnam has agreed to pay around $1 billion to Repsol and its partner UAE-based Mubadala in termination and compensation arrangements after Hanoi cancelled their South China Sea operations following pressure from Beijing. The Spanish company was once one of the biggest players in Vietnam's offshore sector with rights to 14 blocks.
Meanwhile, earlier this month Russia's Rosneft was forced to suspend its offshore drilling plans, reportedly also due to Chinese pressure.
Commercial and geopolitical challenges may also derail the ExxonMobil-led Blue Whale project, Vietnam's largest-ever gas development. There is increasing speculation that the US-based major plans to divest its 64% of the offshore project. Both the local press and market have speculated that China's increasing harassment of Vietnamese projects in disputed areas of the South China Sea may have trigged the possible sale process. However, it is more likely that any exit is commercially driven as the Blue Whale field, which holds an estimated 150 billion cubic metres of gas, will be challenging to develop.
Nevertheless, Eni's Ken Bau discovery could help trigger an upstream renaissance for Vietnam. Hanoi will be happy to know that the Italian operator and its Indian partner Essar E&P plan to swiftly appraise the field in Block 114 with additional drilling and testing, despite the significant operational challenges posed by the COVID-19 pandemic.
Positively, Eni is also planning new drilling and seismic activity in the Song Hong basin, where Eni also operates the neighboring Block 116 with a 100% share.
Eni has been in Vietnam since 2013, and currently operates four blocks all located in the underexplored Song Hong and Phu Khanh basins offshore central Vietnam.