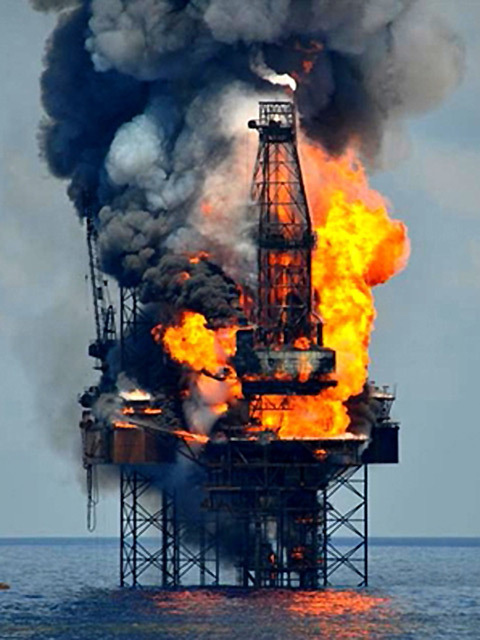 The Indonesian government has welcomed an Australian court ruling ordering Thailand's PTT Exploration & Production (PTTEP) to pay compensation to Indonesian seaweed farmers following the 2009 Montara oil spill. The total bill could top more than $262 million.
The oil spill started on August 21, 2009, following an explosion and uncontrollable oil spill in the Timor Sea, off the northern coast of Western Australia, that lasted 74 days, until a relief well was drilled that stopped the leak. PTTEP operated the Montara field in Australian waters at the time of the accident, which occurred 250 kms southeast of Indonesia's Rote Island.
On Friday, Justice David Yates ruled in favour of a class action brought by 15,000 seaweed farmers whose livelihoods were affected by the oil spill. The legal team representing the farmers claimed that the spilled oil reached the waters around Rote Island and Kupang regency, which caused damage to their seaweed crops.
The court awarded damages of 252 million Indonesian rupiah ($17,533) to the lead applicant, Daniel Sanda, for losses caused by the oil spill between 2009 and 2014. Given there are 15,000 farmers claiming damages, the final bill is likely to be more than $262 million.
In April 2019, the Indonesian government rejected on behalf of the seaweed farmers an out-of-court settlement offered by PTTEP. The government chose to pursue the case until the justice issued a ruling. Responding to the court's ruling, PTTEP issued a statement on Friday, saying the company would "carefully consider the judgment and the appeal avenues available to it."
PTTEP has argued that oil from the spill did not reach Indonesian waters and that even if it did, by the time the oil had floated from Montara to Indonesia, it would have disintegrated and not led to any damage. The court dismissed these claims.
The law firm, Maurice Blackburn, representing the farmers, said the case is one of the first environmental class actions to go to trial and win. It added that it is the first funded class action to be brought against an Australian company (PTTEP's Australian subsidiary) for cross border pollution-related damage suffered by foreign claimants.
Recommended for you

Indonesia to file $1.7bn Montara oil spill lawsuit against Thailand's PTTEP