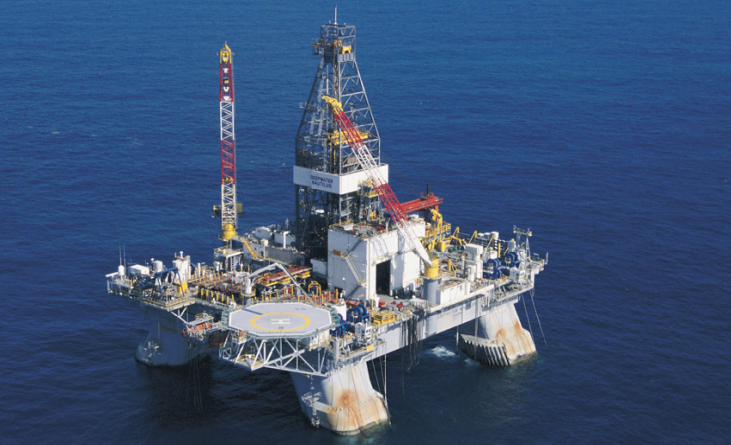 Despite the political and social turmoil in Myanmar, South Korea's Posco International is sending a second deep-water drilling rig to the troubled Southeast Asian state to continue development work at the Shwe gas field.
Although the company is under increasing scrutiny from shareholders and rights activists about its businesses in Myanmar, Posco confirmed media reports that it has hired a second deep-water unit – Transocean's Deepwater Nautilus – for four development wells at the Shwe Phyu field in Block A-1 offshore Myanmar.
The rig is due to arrive on site around 20 April. Previously, in late February, Transocean had reported that the Deepwater Nautilus would start work at the end of March and continue into the summer. Bassoe Offshore estimated that the day rate under the contract in Myanmar will be $180,000.
Posco already has Diamond Offshore's deep-water drilling rig Ocean Monarch at the Shwe field working on an eight development well programme that started in mid-December 2020.
The Shwe natural gas project is a multi-field integrated development, covering the Shwe, Shwe Phyu and Mya offshore gas fields located offshore Rakhine State in blocks A-1 and A-3 of the Bay of Bengal, Myanmar.
The project is being developed in a three-phase scheme by a consortium of six companies, led by POSCO subsidiary POSCO International. The consortium includes POSCO International (51%, operator), Oil and Natural Gas Corporation (ONGC) Videsh (17%), Myanmar Oil and Gas Enterprise (MOGE: 15%), Gas Authority of India (GAIL: 8.5%), and Korean Gas Corporation (KOGAS: 8.5%).
The first gas production from phase one of the Shwe natural gas project started in July 2013. Phase two and three are currently under development. First gas from phase two of the project is expected in the second quarter of 2022. The Shwe Phyu satellite field is the second development phase of the project.
The gas produced from the development is being distributed locally in Myanmar, as well as sold to China by China National United Oil Corporation (CNUOC) through a pipeline at the rate of four million cubic feet per day.
Increased scrutiny
The atmosphere in Myanmar has been extremely volatile after the military seized power from the National League for Democracy (NLD) government on 1 February. The military's violent crackdown against opposition to the coup has led to at least 557 deaths and more than 2,600 arrests, according to a leading human rights group. UN officials are now warning of a potential civil war breaking out as militias run by the country's numerous ethnic minorities weigh an offer to create a federal state with the deposed NLD government of Aung San Suu Kyi.
Oil and gas companies operating in Myanmar, including Total and Chevron, as well as POSCO International, are coming under increasing scrutiny from shareholders and human rights activists over their potential involvement with military-linked companies.
POSCO, which also has a steel making business in Myanmar, is thought be reconsidering its position – either restructuring the business or a complete exit – to avoid ties to state firms with military links.
But POSCO looks unlikely to walk away from its lucrative gas business. The profits from its steel business – $1.77 million in 2020 – are dwarfed by earnings from Myanmar gas projects.
Roughly two thirds of the operating profit at POSCO International came from its upstream business in Myanmar last year at about $265 million. This was in partnership with local state-backed energy company Myanmar Oil and Gas Enterprise (MOGE), which has not come under international sanctions yet.
Conversely, POSCO's steel business partner, Myanmar Economic Holdings Ltd (MEHL), has been recently sanctioned by the US and UK.
Exiting its steel business is believed to be far more straightforward as the ownership structure is less complicated than POSCO's energy business in Myanmar.