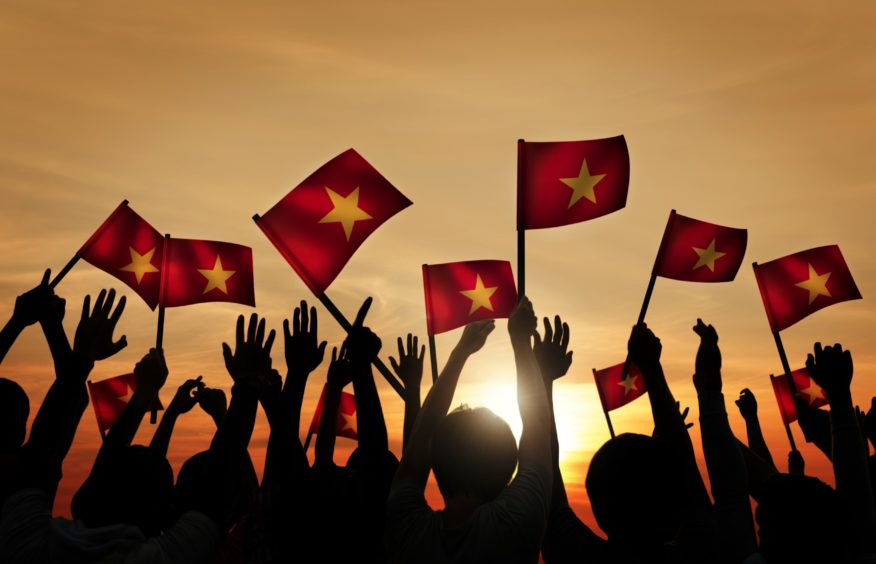 There are increasing signals that the long-stalled multi-billion dollar Block B gas project offshore Vietnam could finally start making progress again this year.
PetroVietnam's Block B development, one of the country's biggest upstream projects, was initially expected to be sanctioned by the end of 2017. But it has been stalled for several years. The project, which will underpin construction of a group of gas-fired power plants, was delayed by complex price negotiations, as well as a difficult political environment that complicated internal decision making at the national oil company.
However, PetroVietnam and its partners Mitsui Oil Exploration and Thailand's PTT Exploration and Production (PTTEP), could finally be preparing to move forward after investment approvals have been given for one of four power projects set to be supplied by Block B. The Mon II gas-fired power complex, being developed by the Marubeni and Vietracimex joint venture, with 1050 MW capacity, received investment approvals earlier this year.
Local media have reported that the proposed $1.3 billion O Mon II power development is due to come online in 2024 or 2025 to coincide with the start-up of Block B.
Another signal that Block B could start making progress is that engineering contractors, Hyundai Heavy Industries and McDermott, have been told that contracts for the main offshore production facility are due to be awarded in the fourth quarter this year, reported Upstream.
The Block B gas project is located in Malay-Tho Chu basin, southwest Vietnam, and includes the development of a gas field and pipeline. The project was announced in April 2016.
The development is planned to produce gas from Blocks B and 48/95 and Block 52/97 and to ship it to the western part of the region to supply power capacity in excess of 4,000 MW. The Block B field development is estimated to account for $6.8 billion of the estimated $10 billion total for the project.
PetrovVietnam acquired ownership of the Block B, Block 48/95 and Block 52/97 projects from Chevron in June 2015 and became the operator after the two companies failed to reach a consensus on gas prices.
Blocks B, 48/95 and 52/97 lie offshore Vietnam in water depths ranging from 60 metres to 80 metres.
Recommended for you

B.Grimm and Siemens join Vietnam LNG-to-power project