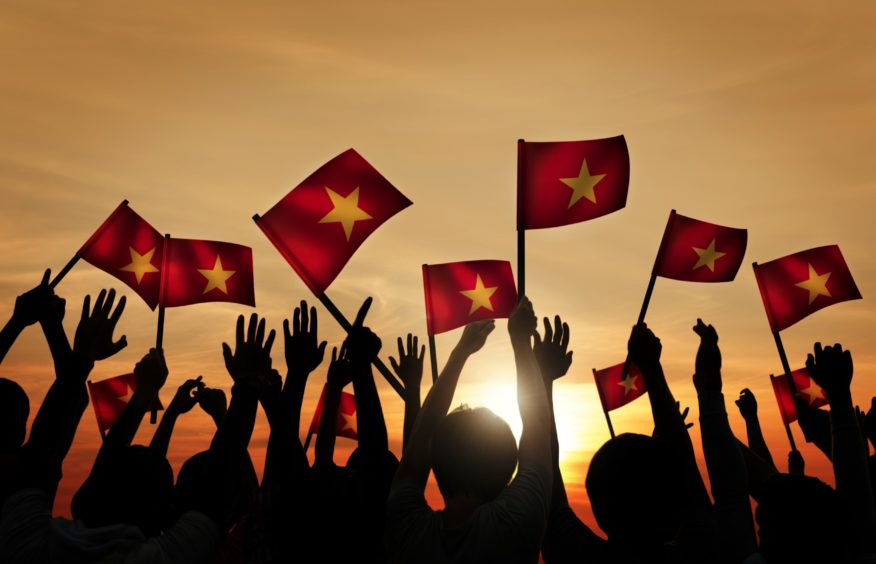 Russian state oil and gas producer Zarubezhneft aims to create a new gas cluster with assets in Vietnam and Indonesia following recent deals involving Premier Oil and Rosneft.
The Russian company recently farmed into the Tuna block that is being appraised offshore Indonesia, and is operated by Premier Oil, now a Harbour Company. It is also in the process of buying assets from compatriot Rosneft offshore Vietnam.
The completion of a 50% farm-in to the Tuna block last month forms part of Zarubezhneft's strategy to create a new upstream development cluster bringing together the company's existing Block 12/11 in Vietnam, as well as Block 11-12 in Vietnam – where Korea National Oil Company (KNOC) has a 75% stake and PetroVietnam has a 25% share – and the Tuna discovery, according to the company.
Zarubezhneft's chief executive Sergey Kudryashov told Russian TV on Monday that one upstream cluster has been formed in Southeast Asia linked to Vietsovpetro. Vietsovpetro is a joint Russian-Vietnamese enterprise for oil and gas developments between Zarubezhneft and state-backed PetroVietnam in Vietnam.
"One cluster has been formed there [in Southeast Asia], linked to Vietsovpetro. We are currently forming a second cluster there; this is more associated with gas. That is, both a number of our enterprises and a number of deals which we are involved in as of today. Hopefully, we will reach a comparable volume of gas production within the next year or two, which will enable us to create a second cluster in Southeast Asia – a gas one," Russian news agency Interfax reported Kudryashov saying in an interview with the Rossiya-24 TV channel.
The Tuna discovery, operated by Premier Oil with a 50% share, is Zarubezhneft's only asset in Indonesia. Kudryashov said the company was not planning to enter new projects in Indonesia in the near future. "Our strategy is to enter a small asset. These are always minimal risks. Due to the size, they are small. Because there are political, economic, geopolitical risks – it's better to go through everything as a battle, understand where we are, and then expand," reported Interfax.
Two successful exploration wells have been drilled at Tuna, which has estimated reserves of 100 million barrels of oil equivalent and lies close to the maritime border with Vietnam. Further appraisal drilling is expected over the coming months to confirm the size of the resource. As part of its farm-in deal, the Russian company will carry Premier Oil for its share of the two-well campaign. "The rig is currently preparing to be moved to the point and start drilling," Kudryashov said.
In November 2017, PetroVietnam, Indonesian upstream regulator SKK Migas, and Premier Oil signed a memorandum of understanding covering potential sales of gas from the Tuna discovery to Vietnam, which would help provide a route to commercialisation for the resource.
In May, Zarubezhneft also confirmed that it has agreed to buy Rosneft's share in two offshore exploration and development projects in Vietnam, as well as a related offshore gas and condensate pipeline.
Rosneft has a 35% operating stake in offshore Vietnam Block 06.1 with India's ONGC Videsh holding a 45% share and PetroVietnam on the remaining 10% interest. The block holds three gas and condensate discoveries – Lan Tay, Phong Lan Dai and Lan Do – in water depths up to 190 metres in the Nam Con Son basin.
Rosneft also has rights to explore and develop Block 05.3/11, which sits near Block 06.1.
Rosneft also has a 33% interest in the Nam Con Son pipeline that ships gas from Block 06.01 and other producing fields nearby to shore. Petrovietnam holds a 51% share in the pipeline along with France's Perenco with a 16% share.