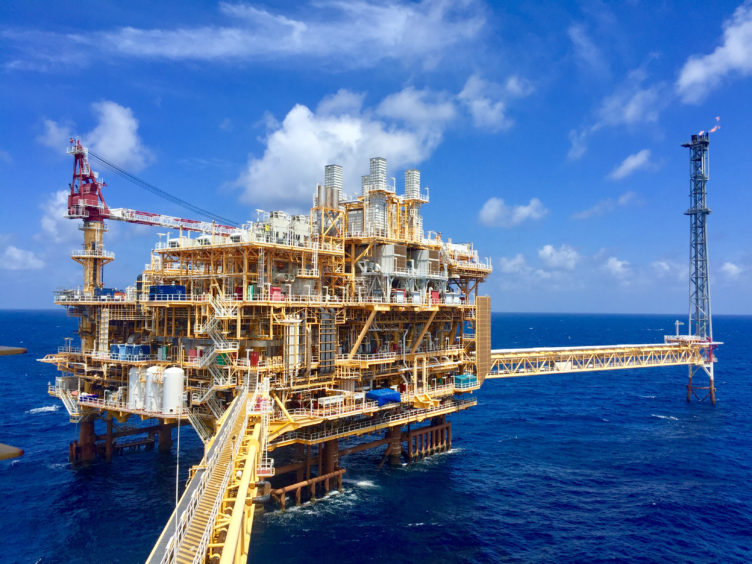 Thailand's PTT Exploration & Production (PTTEP) is having difficulty accessing the Chevron-operated Erawan gas field to install production facilities as planned, ahead of a transition next year. PTTEP is now reportedly "losing hope" of gaining access before next April's handover due to an unresolved legal battle with Chevron.
Significantly, the dispute risks severe disruption to Thailand's energy production as PTTEP has not been able to start investing at Erawan – one of the country's biggest gas fields – to maintain development activity and output.
A source at PTTEP told the Bangkok Post on 28 June that the upstream player is now expediting plans to find natural gas supplies from sources other than Erawan to make up for a projected shortfall in production as the prolonged arbitration process has delayed PTTEP's pre-transitions efforts.
Transferable assets will eventually need to be decommissioned, but there is a dispute over who – Chevron or Thailand's Department of Mineral Fuels – should be liable for the costs once the field eventually stops producing in the early 2030s.
Crucially, any disruption in drilling or investment can trigger a drop in output, which can be especially challenging to reverse for mature developments, such as Erawan. Moreover, output already appears to be falling.
PTTEP should have accessed the field almost a year ago and started investment in drilling to maintain output. But "it is too late now," the source at PTTEP told the Thai newspaper.
Although Chevron is not obliged under the terms of the Erawan concession contract to provide early access, it did reach a site access agreement with PTTEP in 2019 to enable survey and other related work.
The need for a smooth handover between operators is especially acute in the Gulf of Thailand, where gas deposits are found in relatively small pockets. Every year hundreds of wells need to be drilled across the Erawan field to maintain output.
If drilling intensity falls, which is already happening at Erawan, it will become increasingly difficult to maintain production without significantly increasing investment. In some instances, reservoir pressure can drop drastically as well, creating flow issues that could destroy the reservoir.
Output is already slipping at Erawan as investment is scaled back ahead of the contract's expiration. Average daily gas production at Erawan fell from 1.25 billion cubic feet per day in January 2020 to 1.059 billion cubic feet per day by December 2020, as fewer wells were drilled, government data shows. Output averaged 1.042 billion cubic feet per day in May this year.
When PTTEP was awarded the Erawan Block in 2018, it committed to produce 800 million cubic feet per day for its contract starting next April. However, in contrast to the government data, the Bangkok Post reported that production from Erawan is 200 million to 300 million cubic feet per day lower than PTTEP's production target for 2022, as Chevron has scaled back investment ahead of the handover.
The projected gas shortfall at Erawan has prompted the government to seek additional supplies to bridge the gap.
The production targets set for the new PTTEP-operated licence were ambitious to begin with, exacerbated by the low gas price and high government share bid by the PTTEP-led consortium, which included Mubadala Petroleum. "From the outset we've felt that there would need to be some kind of reset or renegotiation on the PSC terms," Andrew Harwood, Asia Pacific research director at Wood Mackenzie told Energy Voice.
The PTTEP source told the Thai newspaper that the government has asked the state-backed company to secure more gas from its Bongkot and Arthit fields to make up for lower supply from Erawan. But supplies from these two fields, also in the Gulf of Thailand, can only cover 80% of the shortfall from Erawan, according to the source.
The remaining 20% will need to be sourced by importing liquefied natural gas (LNG). Thailand has ample LNG import capacity. But importing LNG will make gas more costly in Thailand after the Erawan handover, as analysts expect domestic gas to be cheaper than LNG.
Recommended for you

PTTEP seeking to divest Cash-Maple gas asset in Australia this year