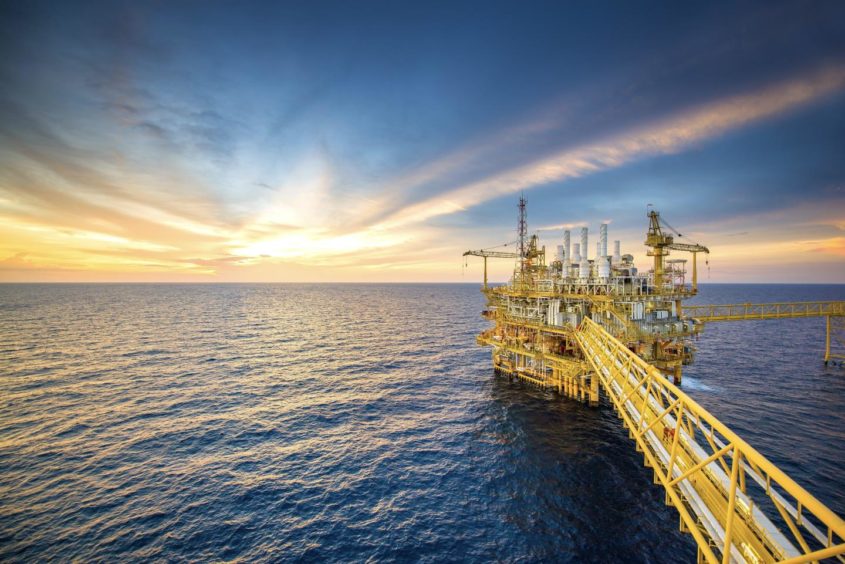 Chevron is responsible for decommissioning dozens of platforms at the giant Erawan Block, which it will hand over to Thai national oil company PTT Exploration & Production (PTTEP) in April 2022, when its concessionary contract expires. However, delays in official government approvals leaves key decommissioning contracts stalled for now.
Last year, Chevron issued tenders seeking bids for a contract to decommission its 49 platforms in the Gulf of Thailand. It was also seeking contractors to remove 53 subsea pipelines.
"Chevron Thailand Exploration and Production can confirm that contracts have been awarded for the engineering and procurement scopes related to pipeline decommissioning work in the Erawan field per our obligations under the concession. We continue to engage with the regulator to process approvals and enable decommissioning work to be completed," a spokesperson for Chevron told Energy Voice.
Chevron has operated the Erawan offshore block, which supplies about 25% of the nation's gas consumption for nearly 50 years. The Thai government estimates it will cost nearly $2 billion to fully decommission all 191 structures at the field. However, Thailand has decided to transfer 142 usable platforms to PTTEP with Chevron committing to removing the remaining 49 platforms at its cost before its contract expires.
"Chevron Thailand's priorities through the Erawan transition will always be protecting people and the environment, while delivering energy safely and reliably for Thailand.
We reached an agreement with PTTEP in 2019 to enable site access for survey work which was safely conducted due to collaboration of both parties," said Chevron's spokesperson.
The government and Chevron are currently negotiating a second site access agreement to help facilitate a smooth handover. But a dispute over future decommissioning liabilities, which has gone to arbitration, has strained the relationship between the US supermajor and the Thai government.
PTTEP has 'no clarity' on clash with Chevron for access to Erawan
"We continue to engage PTTEP and Department of Mineral Fuels (DMF) on collaborative solutions to support the transition with progress made on key activities including data transfer, facility transfer and operation transfer. Despite the complex challenges presented by the transition, we are committed to achieving the objective of a safe transition of Erawan in April 2022," added the spokesperson.