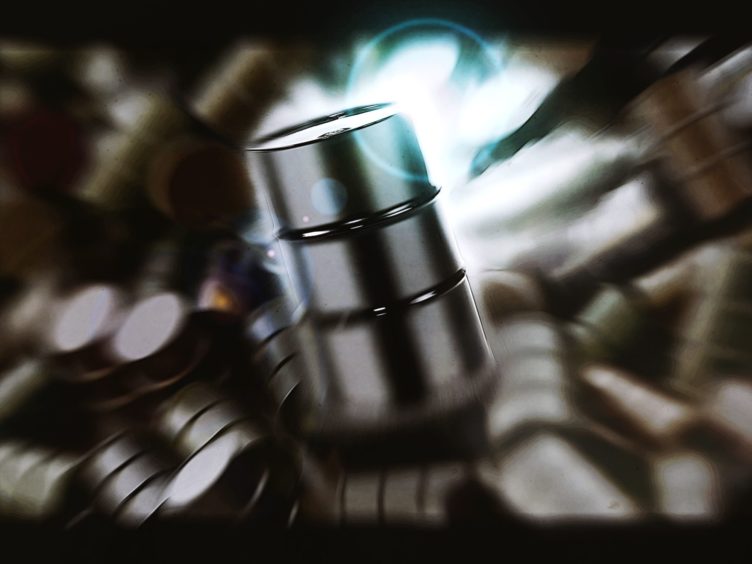 Dwindling inventories and concerns over energy security in key Asian economies may hamstring US efforts to arrange for a sizeable and coordinated release of strategic crude reserves in a bid to rein in prices and tackle inflation.
Government-held stockpiles across many countries have edged lower this year, according to data compiled by Bloomberg. That's limiting the region's ability to flood markets as part of any potential effort with Washington, traders and analysts said, although the sale of small volumes are possible after OPEC+ snubbed calls for a quicker return of supplies to calm prices.
The bulk of Asia's strategic reserves is held in China, where inventories have slipped as rebounding prices discouraged restocking this year. Beijing said Thursday it is releasing some oil from reserves, with details to be announced. In India, the hoard stands at less than a week of the nation's consumption after several tanks were converted from strategic to commercial use.
This week, President Joe Biden and his Chinese counterpart Xi Jinping discussed the merits of releasing oil to ensure stability in global energy markets. China said an strategic petroleum reserve (SPR) release is in the works, although it's unclear if authorities are doing so in response to Washington's invitation, or whether it had prior plans to do so.
The US has also been rallying others across the region, although India and Japan have expressed reluctance to tap their stockpiles as they're meant for acute supply disruptions or emergencies such as force majeures.
Here's a snapshot of the strategic reserves held by Asian countries:
China:
Combined strategic and commercial crude stockpiles at 919.34 million barrels as of Oct. 24, which is 59% of capacity, according to data analytics firm Kayrros
That's the lowest since end-2018 in terms of filled capacity
Strategic volumes at about 345 million barrels, commercial volumes about 574 million barrels
That compares with about 346 million for SPR and 608 million for commercial in September
The nation has tapped its strategic reserve at least twice this year in an effort to bring domestic oil prices down; Beijing also released gasoline and diesel from a separate reserve
India:
Government-owned strategic crude stockpiles currently at about 3.5 million tons (or about 26 million barrels)
That's the equivalent of less than a week of India's consumption
The nation has a total strategic storage capacity of 5.33 million tons across Mangalore, Vizag and Padur. Some of these tanks have been leased out to Abu Dhabi's Adnoc, or emptied to make space for commercial usage and support local refiners
India's government can tap on the entire volume of oil stored in strategic tanks in the event of an emergency
Japan:
Nation had 45.45 million kiloliters (about 290 million barrels) of crude in its strategic reserves at the end of September, according to official Japanese data
That's down from last year, when strategic crude volumes were at 46.26 million kiloliters at the end of November 2020
Japan also provides storage facilities for private companies and leases capacity to Saudi Arabia, the United Arab Emirates and Kuwait, which can be used in the event of an emergency
South Korea:
Nation has 97 million barrels of oil as of August, excluding reserves for international joint stockpiling, according to the website of state-run Korea National Oil Corp. which operates nine stockpiling bases
Overall nameplate storage capacity about 146 million barrels
South Korea has been in talks with the US on the possibility of a joint release, according to people familiar with official discussions between the countries
No decision has been made on a possible move
Recommended for you

China in talks with Russia to buy oil for strategic reserves