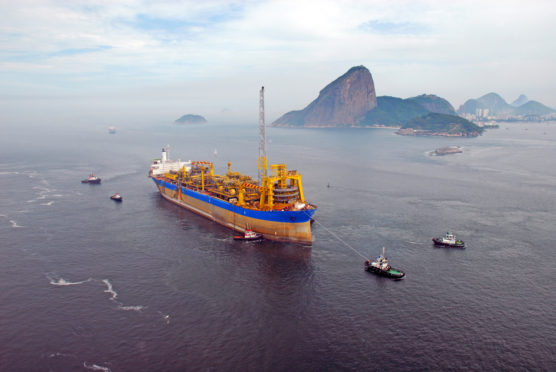 Malaysia's Yinson, an energy infrastructure and technology company, will provide a floating storage and offloading (FPSO) vessel to Enauta Energia for use at the Atlanta field in the Santos basin offshore Brazil in a deal worth at least $505 million.
Yinson said it has signed a binding letter of intent with Enauta to provide, operate and maintain a FPSO via redeployment of FPSO OSX-2 at the Atlanta field.
This latest FPSO deal marks Yinson's third project award in Brazil, with the earlier two awarded assets on track for completion in 2023 and 2024 respectively.
The letter of intent is a "binding obligation whereby both parties agreed to enter into an engineering, procurement, construction and installation contract and an operation and maintenance agreement with a call option, exercisable at the discretion of Yinson, to acquire the asset-owning company of the project with a 15-year time charter agreement and an operation and maintenance agreement of the same duration," Yinson said in a statement.
"Under the time charter agreement and the operation and maintenance agreement, Enauta has a right to extend the term of the said agreements by a further five years," added Yinson.
The contracts will be officially executed by end of February 2022.
"The estimated aggregate value of the project (including a 2-year operations and maintenance agreement) is $505 million. The value of the project will be further increased to $1,981 million (inclusive of five years extension period) should Yinson exercise the call option," said Yinson.
Recommended for you

Strong FPSO market expected to continue, says Rystad