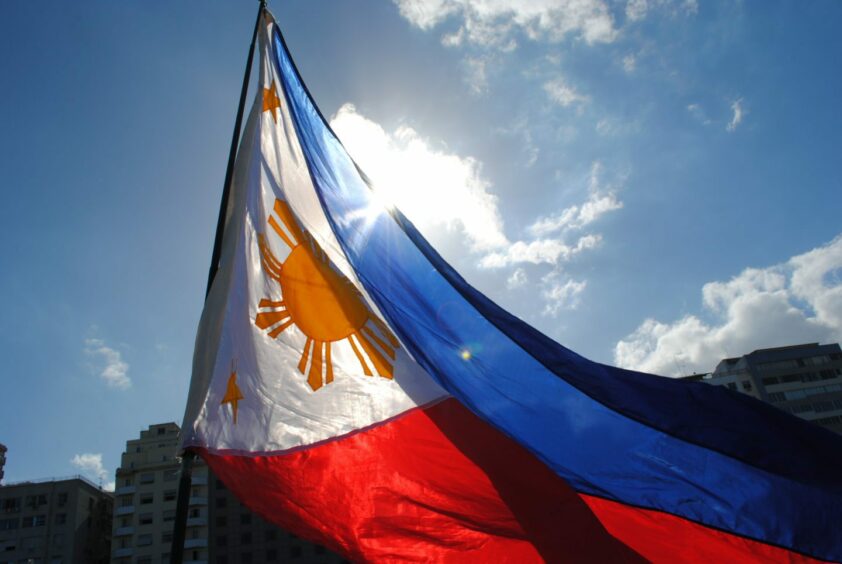 Australian-listed Sacgasco (ASX:SGC) has agreed an alliance covering extended well testing and early production systems in the Palawan basin offshore Philippines as they aim to pump oil as fast as possible in the current high oil price environment. Significantly, the company and its partners will be hoping to eek oil out of an old field before their contract expires in 2024.
Sacgasco, through its subsidiary Nido Petroleum, has interests in four service contracts offshore Palawan. Nido is the operator for two of the contracts and technical operator for another.
The production alliance with Production Solutions Asia (PSA), an Asian-based oilfield services company, announced Thursday, marks an important step towards early production of the oil already discovered in Nido's contract areas, Sacgasco said in a statement.
"Early development of these discoveries and any discovery at the proposed Nandino well will be very valuable in the current and anticipated high oil price environment," noted Gary Jeffery, Sacgasco's managing director.
"The PSA Group has the capability to design and install modular, fit-for-purpose early production facilities (EPFs) worldwide, ranging in size from less than 10,000 Bbls/day up to 100,000 Bbls/day and 50-100 MMSCF/ day.
EPFs can be used for small reserves that would be financially risky or uneconomical to produce with a permanent production facility.
The key management team and many of the operational and support team of PSA, have been involved in many EPFs including MOPU's, FPSOs and rig-based production facilities over the past 30-plus years in the Asia Pacific region," said Sacgasco.
In late April 2022, Sacgasco reported it had successfully raised approximately A$2.917 million (US$2 million). The funds raised will be used primarily to accelerate drilling preparations for 2022 in the Philippines by allowing Sacgasco to award key contracts for drilling and production equipment for a planned two-well drilling campaign at Nandino and Cadlao.
Through Nido, an exploration / appraisal well, called Nandino, in Service Contract (SC) 54, and an extended well test at the Cadlao oilfield in SC6B, are targeted in 2022.
Currently, the most attractive target in SC54, operated by Nido, is the Nandino oil prospect, which lies up dip and on-trend with four oil discoveries. A total of over 119 metres oil column and strong oil shows are interpreted in two previous tests of the greater Nandino structure, said Sacgasco.
Meanwhile, the Cadlao field previously produced 11.1 million barrels of oil between 1981 and 1991 and at the time production ceased the field was still pumping 950 bopd (separated from 5,900 barrels of produced liquid per day) from two subsea wells. Initial production from the discovery well, Cadlao-1A, was over 6,000 bopd.
A proposal to drill a new well aimed to recover oil up dip from the Cadlao-1 well and to then conduct an extended well test to maximise reservoir knowledge and reduce risks associated with redevelopment of the field, as well as provide early cashflow has been approved by joint venture partners and is awaiting government approval, Sacgasco said recently. Nido is the technical operator of SC 6B, which holds the Cadlao field.
The Cadlao oilfield is relatively small, and the re-development plan has been on and off for at least ten years as previous farmees were unable to find funding for the project. The contract area where the field is located expires in 2024. So, it is under time pressure. "I think Sacgasco's plan is to sell oil as fast as they can prior to license expiry – without going into some production sharing with the government and recovering their expenses – and subsequently hoping they get a new license awarded to them so that they can do a proper re-development," said a Philippines-based industry source.
"The local exploration industry badly needs some activities," added the source.
Most, if not all, of the Nido assets will need substantial work, and therefore money, to de-risk and advance the understanding of their prospectivity.
A new operator with little financial muscle, and relatively unknown, like Sacgasco, might create some initial excitement, but I think it will not be a boost for the Philippines in the long run. What will really interest people and boost the Philippines is if a major oil and gas company gets involved, and, or, a new discovery is made," said the source.
Law makers in the Philippines have been seeking to refocus the Philippine National Oil Company's (PNOC's) investment mandate towards exploration and production ventures. The move is part of an effort to revive the Southeast Asian nation's ailing upstream sector and attract new investment as its energy security situation continues to deteriorate.
UPSTREAM INVESTMENT AND UNREALISED FRONTIER POTENTIAL
It remains to be seen if the country can attract international investment for its upstream. There has been little interest from international oil companies (IOCs) in recent years.
"The Philippines is an area that has typically been the poor man of exploration in Southeast Asia. There have been one or two highlights, but generally any mention of the Philippines and people prefer to walk away," an Asia-focused explorer told Energy Voice previously.
Indeed, the Philippines' undiscovered conventional hydrocarbon potential is widely regarded among the lowest in the Asia Pacific region.
Even when global oil prices were at more than $100 per barrel in the last cycle, there was little interest in exploration in the Philippines, except for a few small players. Data from the Philippines' Department of Energy shows only five exploration wells were drilled in the country between 2007 and 2017.
Still, some experts believe the country holds unlocked potential.
"The Philippines remains an attractive destination for exploration, not only because of its generous fiscal and contract terms, but also its petroleum geology. However, not many explorers around the world know this," said a Philippines-based oil and gas expert.
Sacgasco, via Nido, operates SC54 on behalf of partners Blue Sky and Halo Oil. Nido is the technical operator of the Cadlao oilfield on behalf of partners Philodril, Oriental, Alcorn, and Forum.
Recommended for you

Can oil ever be green? Norway turns to wind-powered drilling