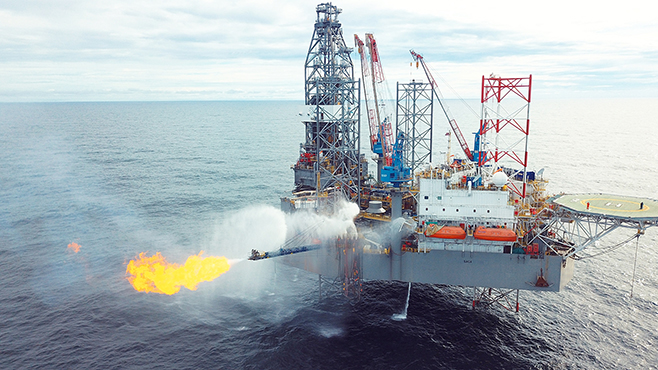 PTT Exploration and Production (PTTEP) and Kuwait Foreign Petroleum Exploration Company (Kufpec) have made a major gas find while drilling offshore Malaysia.
PTTEP HK Offshore drilled the Lang Lebah-2 appraisal well on the SK-410B block, around 90 km offshore Sarawak.
PTTEP and Kufpec both said the gas find was the largest their companies had made.
The well reached a total depth of 4,320 metres and found more than 600 metres of net gas pay. The companies tested the well at 50 million cubic feet (1.42 million cubic metres) per day.
The results will accelerate development plans for the project. This followed a successful exploration well, Lang Lebah-1RDR2, on the block in 2019.
"We are delighted to confirm the largest-ever gas discovery by PTTEP," said the company's CEO Phongsthorn Thavisin.
"The experience and expertise from our operations in the Gulf of Thailand and overseas have contributed to this achievement. The Lang Lebah gas discovery strengthens PTTEP's investment base in Malaysia and demonstrates that our 'Execute strategy' has translated into reserves increase for the company's long-term growth."
Kufpec Malaysia (SK-410B) has a 42.5% stake in the block, while Petronas Carigali has 15% and PTTEP HK Offshore 42.5%. The latter company is the operator.
World class
Kufpec said there was a significant amount of gas in place, "substantially larger" than the initial estimate.
"This successful world-class gas discovery is a testament to our steadfast efforts to maximise the value to our shareholder by exploring for hydrocarbons in highly prolific basins," said KUFPEC CEO Shaikh Nawaf Saud Al-Sabah.
"Kufpec played a strong and active role in maturing the prospect that led to a giant discovery," he added.
Kuwait Petroleum Corp. (KPC) wholly owns Kufpec, which works internationally.
Drilling began on the discovery well in March 2019 and found 252 metres of net pay. The companies tested the well at 41.3 mmcf (1.17 mcm) per day.
Recommended for you

Investment nod for Shell's Timi gas project off Malaysia