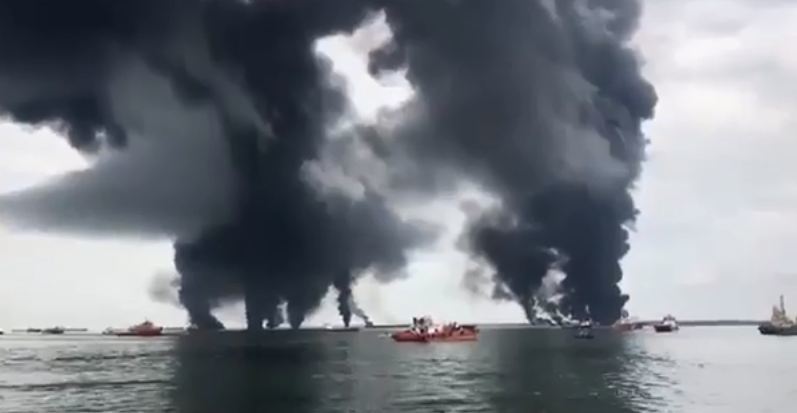 Indonesia's state-owned oil company Pertamina has admitted it is responsible for a deadly oil spill in Borneo.
Five fishermen died when the fuel ignited over the weekend, near the coastal city of Balikpapan.
Pertamina said one of its undersea pipelines was severed last week, causing crude oil to spill out.
The spill is threatening the livelihoods of fishermen and those generally in the coastal community, as toxic gas fills the air.
A state of emergency has been declared on the island to help prevent the spread of the leak.
Police say a prosecution may follow.
Recommended for you
X

Moray East Offshore Wind Farm looks to put final land purchases to bed