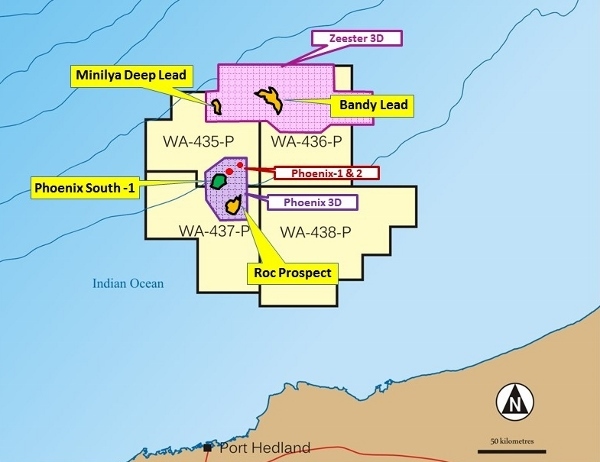 Carnarvon Petroleum has confirmed condensate rich gas has been recovered from the Roc-1 well offshore western Australia.
Operator of the Roc-1 well, Quadrant Energy said wireline logging tools had confirmed reservoir quaility sands and pressure testing has confirmed at least three separate hydrocarbon columns in the section from 4,380 metres to 4,420 metres.
Formation fluid sampling has confirmed a liquids rich gas with a condensate ratio of 20 to 40 barrels per million cubic feet being evaluated at the rig site using downhole instruments. The fluid type will be confirmed in laboratory testing once the sample bottles are dispatched from the rig.
Managing director Adrian Cook, said: "The information obtained while drilling the Roc-1 well confirms a live hydrocarbon system in the area, with indications at this early stage of evaluation that the condensate rich gas resides in reservoir capable of being recovered in a conventional manner.
"The Roc-1 discovery, together with the information from the Phoenix South-1 discovery last year and the Phoenix-1 discovery in 1980, bodes well for this region and the broader prospectivity within the acreage held by Carnarvon and its partners."
Cook said more work was required before the full potential of the prospect was understood.
Recommended for you

Carnarvon cheers Pavo resource estimate near Dorado