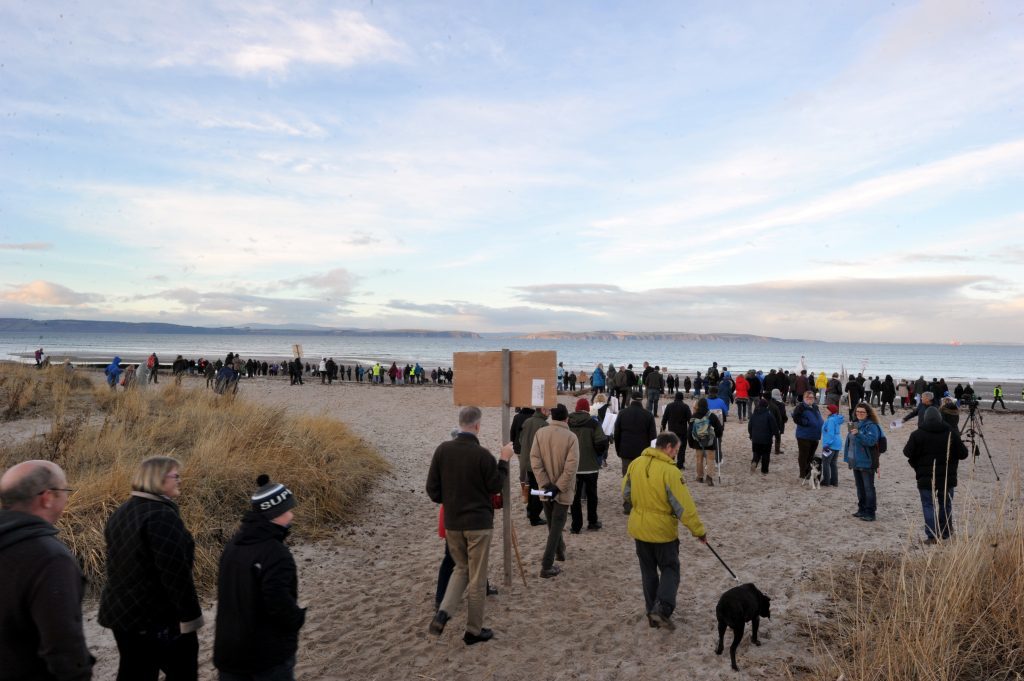 Port chiefs have hit back at objectors' claims the have scored a "victory" in the battle against controversial plans for ship-to-ship oil transfers in the Cromarty Firth.
The harbour is currently revising its licence application to the Maritime and Coastguard Agency (MCA) following a public consultation on its initial submission.
The Cromarty Rising opposition group has been celebrating an instruction being issued to the port to "withdraw" its previous licence application.
A spokeswoman for the MCA confirmed it had asked the port to withdraw an application made in 2015, submit a fresh one and undertake a further public consultation.
Protesters worried about the possibility of oil leaks from the transfers claimed the port authority was forced to "completely withdraw the current application".
One campaigner said: "If they want to continue they will need to submit a new application which will not happen before Easter. We'll take this as a small victory for commonsense."
However, the port's chief executive, Bob Buskie, said the resubmission of an application was "standard protocol in this scenario".
He added: "It's nothing we weren't expecting when we committed to undertaking further public consultation."
An active online Holyrood petition on the issue has posed the questions "Do you believe environmental legislation should prevent ship-to-ship oil transfers in environmentally sensitive locations?" and "Do you agree ship-to-ship oil transfers pose risks to wildlife and local economies?"
First Minister Nicola Sturgeon has added her voice to opposition to the licence application in the wake of a demonstration outside the Scottish Parliament by about 100 protesters.
She told MSPs she was "unconvinced" by the port's proposal, despite an insistence that safeguards were in place.
The port expects to submit a revised application within a fortnight.
It has argued that refusing such oil transfers could hamper "ambitious" plans for development and cost it more than £500,000 a year.