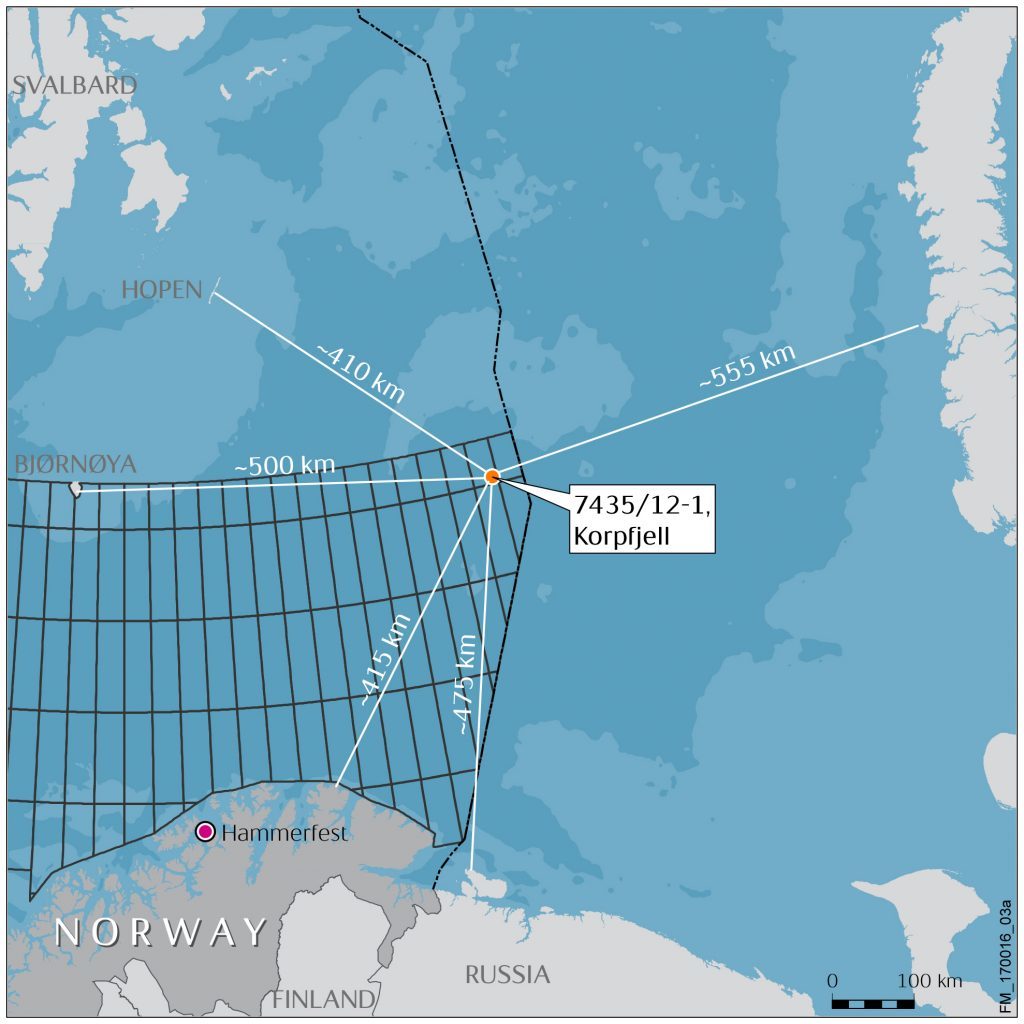 Statoil has made a gas discovery in the formerly disputed area between Norway and Russia.
The Korpfjell well was the first exploration drilled in the formerly controversial area located in the southeast part of the Barents Sea.
The gas discovery is estimated to contain 40-75 million barrels of recoverable oil equivalents (6-12 billion standard cubic metres of gas), but the volume is not large enough for a commercial development.
However, Statoil hailed the discovery a step in the right direction as its original purpose was to prove any oil or gas in the large geological structure on Korpfjell.
"Korpfjell is a structure of a size seldom seen on the Norwegian Continental Shelf and has attracted much interest, and the results of the first well in this frontier area of the Barents Sea have triggered broad and strong expectations. For this reason, it has been important to us to complete this drilling," said Jez Averty, Statoil's head of exploration in Norway and the UK.
"The results are of course disappointing, but it is too early to draw any conclusions on how this will impact the Barents Sea southeast area.
"It is important to remember that you rarely succeed on the first try in a frontier area. Thirty-three wells were drilled before the first commercial discovery was made in the Norwegian section of the North Sea. Even if we have learned a lot since 1969, we do not expect the first exploration well to give all the answers. We need further exploration to find out what this implies for the total resource potential of the Barents Sea southeast area."
Statoil is planning both operated wells and participation in partner-operated wells in the Barents Sea southeast area in 2018. These plans also include drilling the second commitment well in the Korpfjell licence PL 859.
"Despite an exciting discovery in Kayak and traces of oil in Gemini North, we have so far not had a direct hit that may result in a new standalone field development. The campaign has however provided important clarifications and new information about the resource potential in the Barents Sea," added Averty.
Korpfjell is the fourth well in Statoil's 2017 exploration campaign in the Barents Sea.