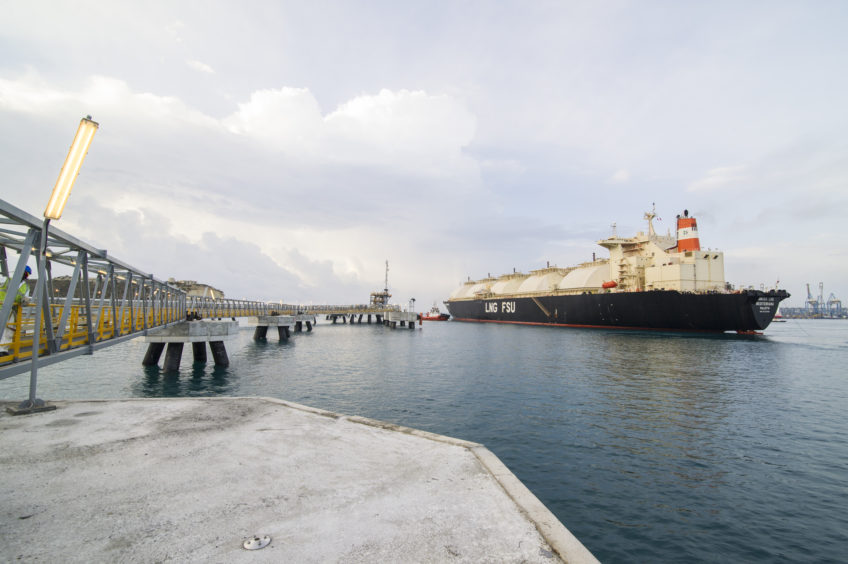 The head of a Maltese company working on an LNG-to-power scheme has been arrested on a yacht as he was leaving the country.
Yorgen Fenech, a director of Electrogas, was arrested on board the Glio, while allegedly on course for Italy. Malta has been racked by the fallout from the murder of investigative journalist Daphne Caruana Galizia in 2017. Fenech has not been officially connected to the investigation but he was described as a person of interest.
The arrest follows disclosures that the government was preparing to offer a pardon to a middleman involved in the car bomb attack that killed Galizia. Three people have been charged with the bombing and there is no evidence
Galizia had written about a mysterious company, 17 Black Ltd, saying there were potential ties to Maltese politicians. Following her death, her work was taken up by her sons, under the banner of "the Daphne project", and in November 2018 alleged that 17 Black was owned by Fenech, according to a report from Malta's Financial Intelligence Analysis Unit (FIAU).
On November 19, a number of people were arrested, including the alleged middleman. "The targeted person showed his willingness, after some time of interrogation by the police, to collaborate and said that he might have evidence to corroborate his testimony," a statement from the government said.
Maltese Prime Minister Joseph Muscat said his decision to grant a pardon was one he had taken on his own, with no discussions with the cabinet.
The prime minister has an uphill task. Andrew Caruana Galizia, in a comment on twitter, said Muscat had "blood on his hands" for failing to remove his chief of staff Keith Schembri and the Maltese Minister of Tourism Konrad Mizzi from their posts in 2016. A protest will be held outside the prime minister's office this afternoon, demanding his resignation.
In 2013, Electrogas was awarded a 450 million euro ($498mn) contract for a gas-fired power plant, with supplies coming from LNG. Work on the Delimara facilities were completed in 2017, with LNG delivered via the Armada LNG floating storage unit (FSU). Electrogas is co-owned by GEM Holding, Siemens Project Ventures and Azerbaijan's Socar Trading.
According to a report from the National Audit Office (NAO), bids for the Maltese project were assessed inconsistently and due diligence was insufficient. The NAO also expressed reservations about the design as a whole and a lack of consideration of alternatives, according to the Council of Europe. Costs for power from the new station were found to be 82% higher, at 112.4 euros per MWh, than via the island's interconnector.
Furthermore, Azerbaijan's Socar Trading does not actually produce the LNG but buys it in the market from Shell. The report said Malta was paying around twice the market rate for the supplies, with Socar Trading earning an estimated $40 million profit in 2017 for the trade.
Critics of the Electrogas scheme consider the LNG import plans to be unnecessary. Malta is not alone as an island in working on such schemes, though, with Cyprus working on a similar project. The European Union has been keen to support these plans in a bid to reduce emissions from the burning of oil products for power.