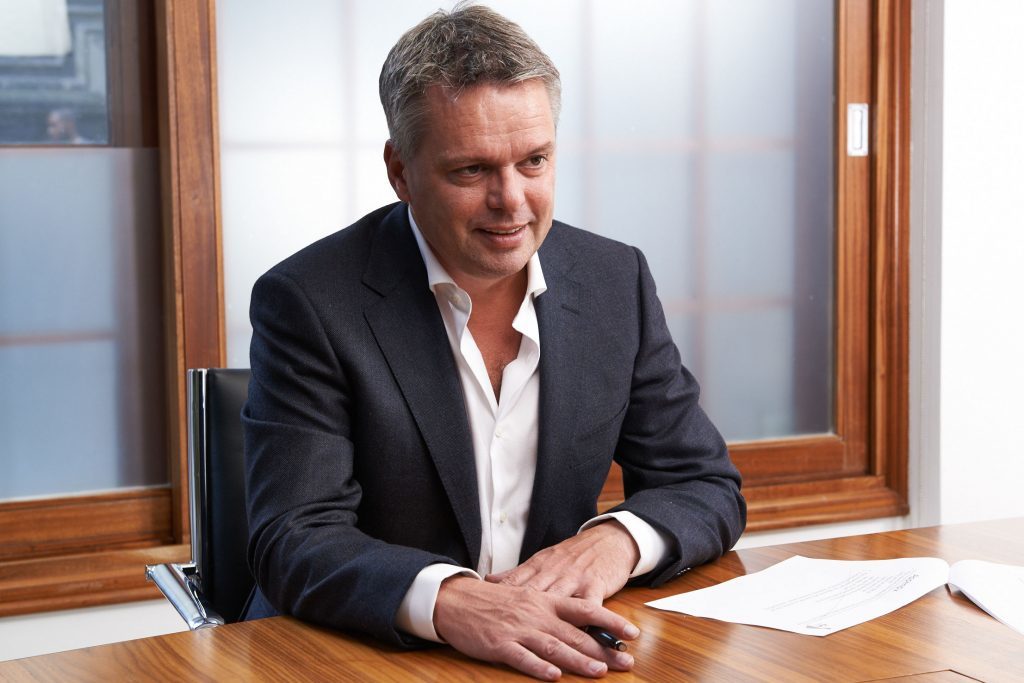 Entrepreneur Andrew Austin's new energy sector investment company Kistos has clinched its maiden acquisition for an initial £190 million.
London-headquartered Kistos has agreed to buy Tulip Oil Netherlands (TON) from exploration and production firm Tulip Oil, based in The Hague.
TON, through its TON Offshore subsidiary, owns an operating interest in the Q10-A gas field and interests in several Dutch North Sea discoveries.
Q10-A has reserves of 19.5 million barrels of oil equivalent (boe) and generated net production of 5,470 boe per day in 2020.
The field is served by a solar and wind-powered normally unmanned installation with emissions significantly below the North Sea average.
Wind and solar will also play a part in the future development of the assets.
As such, Mr Austin said the acquisition was in line with Kistos' strategy to acquire assets with a role in the energy transition.
Kistos will finance the upfront payment of £190m through a combination of cash and the assumption by Kistos of an existing bond instrument issued by Tulip.
In addition, Kistos will issue a new debt instrument and carry out an equity placing.
The company could pay a further £140m depending on certain development milestones being reached.
Kistos' shares will be suspended from trading on the alternative investment market in London today as the deal constitutes a reverse takeover.
On completion, Kistos will cease to be an investing company under AIM rules and instead become a trading company.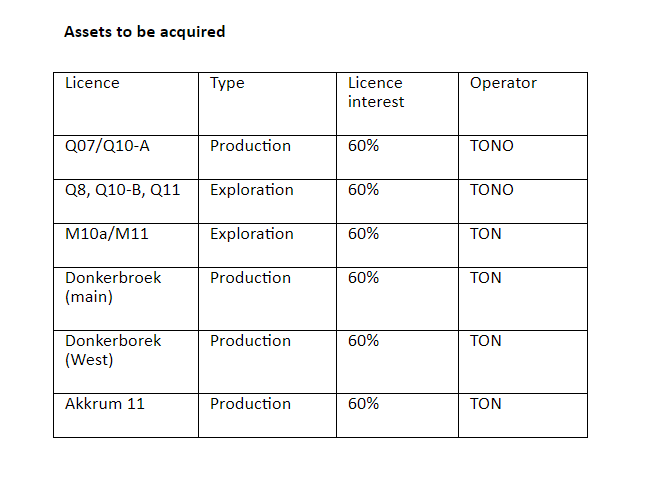 Mr Austin, chairman of Kistos, said: "We are very excited to be beginning the next phase of Kistos' journey with the acquisition of these profitable and cash generative assets, which have probably the lowest carbon footprint of any production assets in the North Sea.
"To be producing gas, a vital transition fuel, from normally unmanned platforms powered by solar and wind is exactly what we set out to do.
"In addition, we see potential for significantly increased production from discovered hydrocarbons within the licences being acquired by Kistos.
"The team at Tulip have done a fantastic job to date in getting this low carbon production operation up and running and we are looking forward to working with them and our partners at EBN in replicating this success and being a model for future low impact developments."
Mr Austin was executive chairman of RockRose Energy from 2016 until 2020, when the firm was acquired by Viaro Energy for about £250m.
He owned 27% of shares in RockRose, which bought Marathon Oil's UK North Sea business a year earlier.
Prior to RockRose, Mr Austin was a founder and former chief executive of IGas Energy.
Recommended for you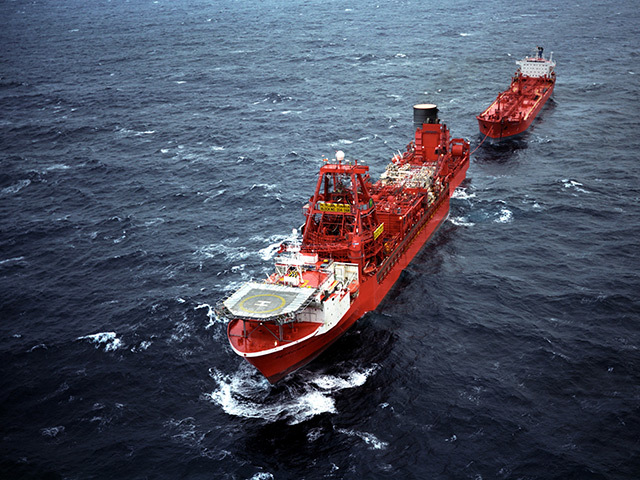 The FPSO is away, but will the BP Foinaven field be redeveloped?