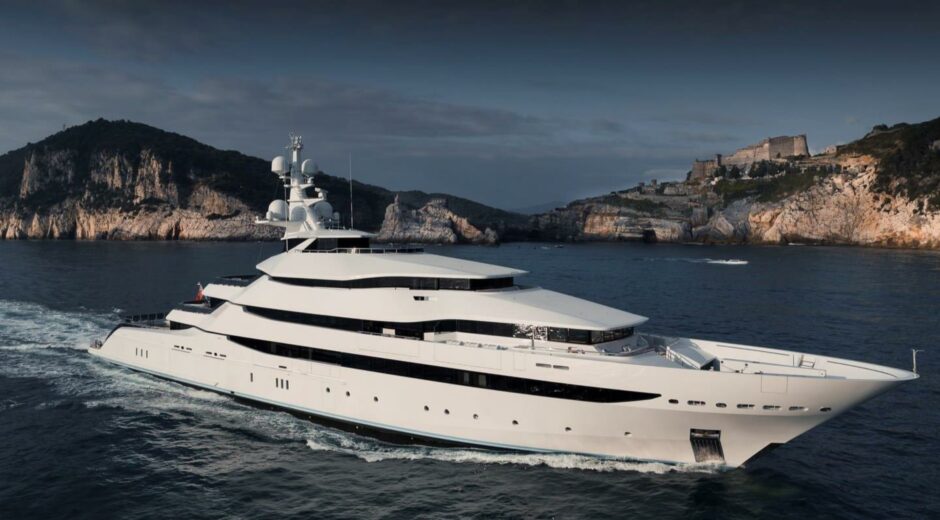 French customs agents have seized the Amore Vero yacht, belonging to Rosneft CEO Igor Sechin.
France carried out the seizure at La Ciotat, on the Mediterranean coast, according to a statement from the Ministry of Economy and Finance this morning.
The ministry said the seizure was in line with European Union sanctions against Russia, Regulation 2022/336. Sechin is the main shareholder in the company which owns the Amore Vero, it said.
The yacht arrived on January 3 of this year. The plan was to carry out repairs until April 1. "At the time of the inspection, the ship was making arrangements to sail urgently, without having completed the planned repairs," it noted.
Such an attempt to leave French waters was a contravention of the customs code. As a result, the agents seized the ship.
Un yacht appartenant à un oligarque russe a été saisi.
Merci aux douaniers français qui font respecter les sanctions de l'Union européenne à l'encontre des proches du pouvoir russe. pic.twitter.com/AZVzmlet2P

— Bruno Le Maire (@BrunoLeMaire) March 3, 2022
The Amore Vero was previously called the Princess Olga, named after Sechin's second wife. The OCCRP reported in 2016 that the vessel was owned by Serlio Shipping, a Caymans Island-based company.
Following a divorce in 2017, the yacht was renamed.
The EU has named a number of sanctioned individuals, including Novatek-linked Gennady Timchenko and LetterOne's Mikhail Fridman.
Sanctions are closing in on a number of assets held by Russian oligarchs. The German authorities seized a yacht belonging to telecommunications and metals mogul Alisher Usmanov. The Dilbar is worth nearly $600 million.
Tightening the squeeze
The UK passed a law banning any ship with any Russian connection on March 1, Transport Minister Grant Shapps said.
The Financial Times has reported UK plans to draw up legislation to seize property owned by high-ranking Russians.
The US Department of Justice (DoJ) has also set up a task force to track Russian oligarchs, President Joe Biden said in his State of the Union address this week. "We're joining with European Allies to find and seize their yachts, their luxury apartments, their private jets. We're coming for your ill-begotten gains."
Lukoil head Vagit Alekperov's Galactica Super Nova yacht was moored at Barcelona. As restrictions came, the yacht set off for Montenegro. Maldives and Montenegro are seemingly beyond the scope of US and EU seizures.
As the EU and USA broadened sanctions against Russian billionaires linked to Vladimir Putin, some oligarchs have moored their luxury yachts to the port of Tivat in Montenegro – a country known as a favoured destination for rich Russians.

— Marija Ristić (@Marien__R) March 2, 2022