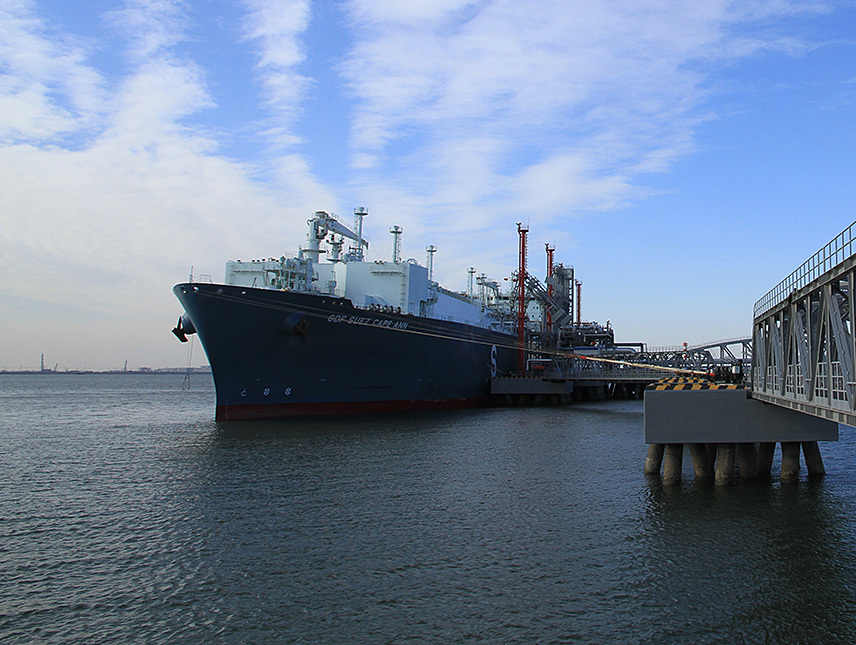 Greenpeace France has called for Paris to end its support of the Le Havre FSRU, claiming that the project is out of line with climate and environmental commitments.
TotalEnergies is due to commission the LNG import terminal in September this year. The Cape Ann FSRU will be in place for five years.
Greenpeace said there was "no legal requirement" for an environmental impact assessment (EIA) or consultation with citizens.
French authorities decided not to publish a study on the project's risks and dangers – "etude des dangers" – because it had some "concerning elements", Greenpeace said.
Claims from the government that state support was necessary because of the energy crisis "doesnt hold up", the NGO said. The state is following "gas industry lobbyists rather than climate science", said Greenpeace in a new report.
France has no need for another LNG terminal, the NGO said. It has sufficient stocks for the 2023-24 winter and demand is falling.
Global extraction
"Greenpeace France's investigation demonstrates how both European customers and low-income communities in the southern US could needlessly pay a hefty price merely to enrich major polluters like TotalEnergies," said Anusha Narayanan, Greenpeace US global project lead to stop fossil fuel expansion.
A Greenpeace France campaigner, Edina Ifticene, said exports of LNG encouraged US shale gas production. She noted France had banned fracking in 2011.
"By encouraging and profiting from such production overseas, France is accepting its indifference to the consequences of its energy policy for the climate and for the public health of the local people residing near extraction sites."
GRTGaz, the French transmission operator, has set out plans to expand its LNG import capacity. According to its 10-year plan, running to 2031, GRTGaz has set out plans for terminals in Antifer and Le Havre, with another FSRU in Antifer.
Greenpeace said France must demonstrate LNG imports are "the best option available". If it cannot do this, the NGO said, the directive from March 2023 on commissioning the Le Havre FSRU should be cancelled.
Italian pressure
Italy's plans for gas imports also came under fire this week. ReCommon noted the government plan to fill gas storage had created "significant capital losses".
The Italian government signed deals with Eni and Snam, to buy a total of 1.7 billion cubic metres.
The NGO quoted concerns from the Italian Regulatory Authority for Energy, Networks and Environment (ARERA). The regulator said there were "significant capital losses linked to the significant differences" between the high purchase price and the expected sales price.
It was gas buying last year that drove the losses, when gas prices were high, and Europe in crisis. According to a report in Italian newspaper Staffetta Quotidiana, the cost may drive a 3 billion euro ($3.3bn) loss.
Snam is making a case for the Italian state to invest in more gas infrastructure in order to ensure security of supply.
ReCommon noted that, with Italian households on the hook for price losses incurred in 2022, there would be little appetite for such a plan. The NGO went on to say the spending bill came at a time when the energy companies were making record profits.
Recommended for you

Greenpeace graffities French FSRU at sea