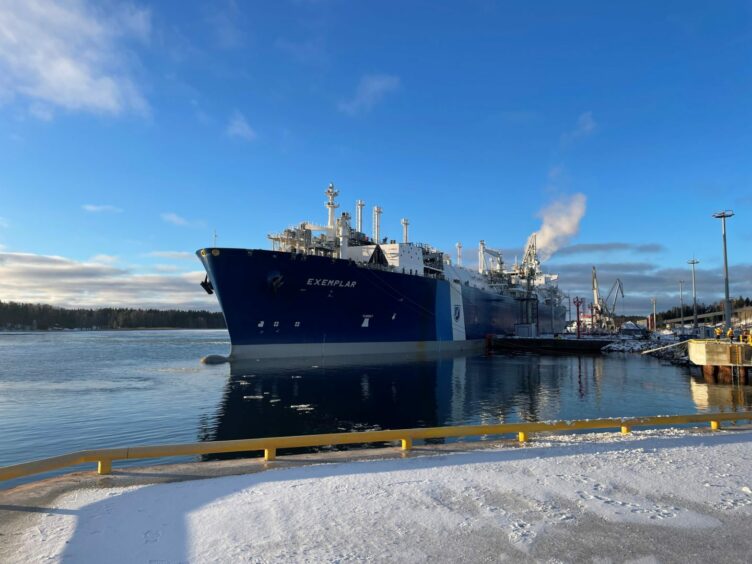 Not a bomb, but a trailing anchor from a Hong Kong ship is now thought to be the cause of damage to the gas pipeline running from Finland to Estonia.
The Finnish police have accused the Newnew Polar Bear container ship of having caused the damage to the Balticconnector.
General Head of Investigation Detective Superintendent Risto Lohi said the force had found a 1.5 to 4 metre-wide trail on the seabed, leading to the point of damage.
A few metres past the point, the authorities found an anchor. The investigation lifted the anchor on October 24 and found traces that suggested it had made contact with the pipeline.
Co-operation
The police statement said they had attempted to contact the Newnew Polar Bear, but the ship was not willing to co-operate.
The police lacked the authority "to take any coercive measures against the vessel", Lohi said, as it had sailed beyond Finnish waters. "We are constantly on alert to act, if the vessel enters the Finnish territorial waters."
Finland is in contact with the Chinese authorities in an effort to continue the investigation.
The police have not yet ruled out premeditation or negligence. Initially, there had seemed to be similarities with the Nord Stream sabotage from 2022.
NATO announced this week that it was increasing patrols in the Baltic Sea in response to infrastructure threats.
Given the need for international talks, it may take several weeks to resolve, the police official said.
According to Marine Traffic, the Newnew Polar Bear was most recently off Arkhangelsk, in Russia, waiting for an icebreaker. The vessel transited the Northern Sea Route in August.
Hainan Xin Xin Yang Shipping owns the vessel, having bought it in June this year.
Finland's Yle has reported recent pictures of the Newnew Polar Bear show it missing its second bow anchor.
Ships dragging anchors have damaged a number of pipelines. A hijacked tanker damaged the West African Gas Pipeline (WAGP) in 2012 when it sailed away without raising its anchor. In 2007, a tanker in the Tees Bay was caught in wind and problems with raising the anchor resulted in it snagging in the CATS gas pipeline.
FSRU steps up
Finland commissioned an FSRU in December 2022. This has allowed Finland and Estonia to increase gas deliveries to make up for the shortfall.
Eesti Gaas said it had ordered its 17th cargo recently. Most of this gas comes from Norway and the US.
Finland's Gasgrid has said repairs would take at least five months. The earliest date for a resumption in service in April 2024.
Recommended for you

UK-led group to deploy ships to baltic sea after pipeline damage