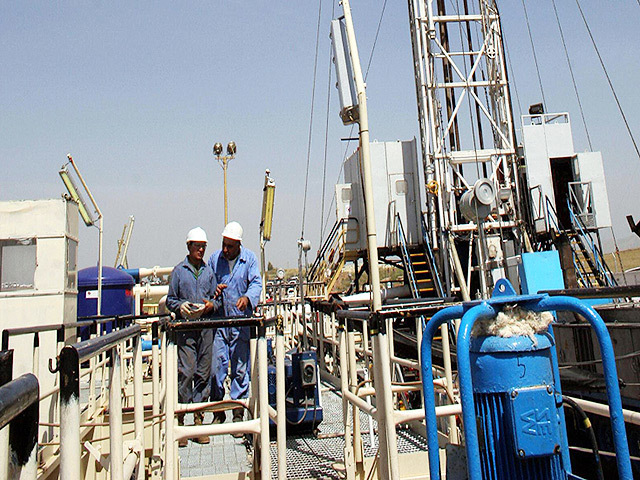 Norwegian oil and gas firm DNO has launched a $300million bid for the troubled Iraqi oil producer, Gulf Keystone Petroleum.
The bid comes after the Bermuda incorporated and London listed Gulf Keystone proposed a highly dilutive restructuring bid to loan and bond holders earlier this month after struggling to make debt repayments.
DNO's lifeline offer comes as Gulk Keystone's lenders are due to vote on the restructuring on 5 August.
Both firms have operations in Erbil, the capital of Iraqi Kurdistan. Gulf Keystone has faced both the collapse in the oil price and delays in payment for its oil from the Kurdistan Regional Government, which is spending its money fighting Isis insurgents.
DNO's offer represents a 20% premium to the diluted shares that would be issued under the current bondholder proposals.
DNO said its offer is considerably higher than the par value under the proposed restructuring, which should entice the bondholders as well as shareholders.
DNO works in Iraqi Kurdistan with London-listed Genel Energy on the Tawke field, which produces around 120,000 barrels of oil per day, compared to Gulf Keystone's Shaikan field in the region, which is producing around 40,000 barrels per day.
Bijan Mossavar-Rahmani, DNO's executive chairman, said: "Combining these two companies will create further scale and unlock operational synergies that will reinforce DNO's already formidable presence in Kurdistan.
"We understand Shaikan's challenges and opportunities and we are well positioned to focus financial, technical, commercial and logistical support to maintain and then grow production at this field to the benefit of both Kurdistan and our investors," he added.
Recommended for you
X

Seadrill pens £170m rig contract extension with Saudi Aramco