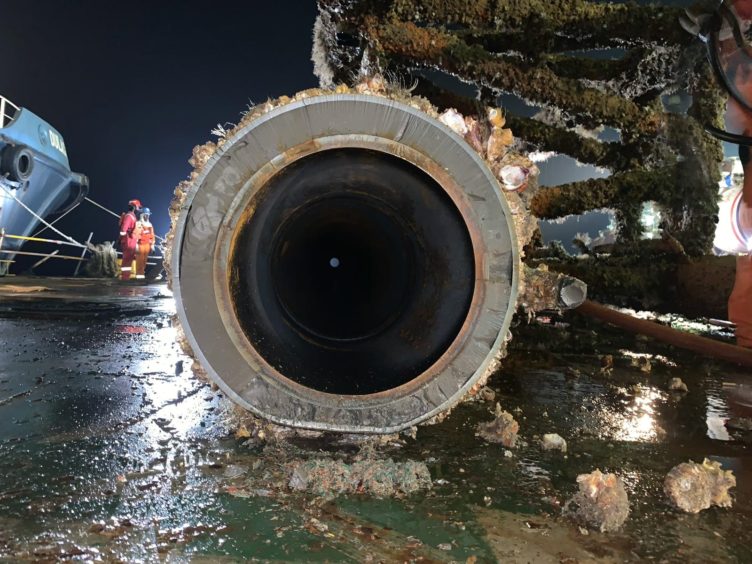 In the 12 short months since my team and I attended Adipec 2018, so much has changed.
The elevation of environmental concerns from sustainability to net zero, political and geopolitical challenges, technological advances and the accelerated pace of development, all impact decommissioning, either positively or negatively.
Decommissioning is a life cycle phase of oil and gas, that with perhaps the exception of drilling, divides opinion more than any other. Whatever your personal viewpoint, however, it is hardly a phase that can be classified as boring.
What is there not to get excited about? The reverse engineering of vast and complex, integrated assets often located hundreds of miles from land, or in remote locations, topside to subsea and subject to multifaceted legislation, liabilities and multiple, often diverse stakeholders – now that's exciting.
At James Fisher Offshore, my team supports projects at all phases of life of field, but for me decommissioning is the most stimulating. Analysing and formulating the best solution for the pain points impacting industry in this unique space is a challenge we are so well placed here in north-east Scotland to export, both in terms of skills and equipment.
While mature basins globally are tackling decommissioning under regionally diverse and sometimes ambiguous legislation, it is the North Sea with its stringent regulation and 35% cost reduction target that has been the first to embark upon decommissioning on such a large scale.
This experience coupled with the technical and commercial innovation ignited by the downturn, our skills and equipment are uniquely placed to deliver success safely and with efficiency globally.
With studies indicating the Middle East has around 700 facilities that need to be decommissioned now, with the Gulf alone harbouring more than 1,000 structures and 3,000 wells to be decommissioned by 2038, the region's story is still unfolding.
It is a journey of scale, challenges, learning from those who have gone before and an appetite for different ways of doing things.
Jack Davidson, managing director, James Fisher Offshore
Recommended for you

James Fisher Offshore: Championing single-source decommissioning solutions