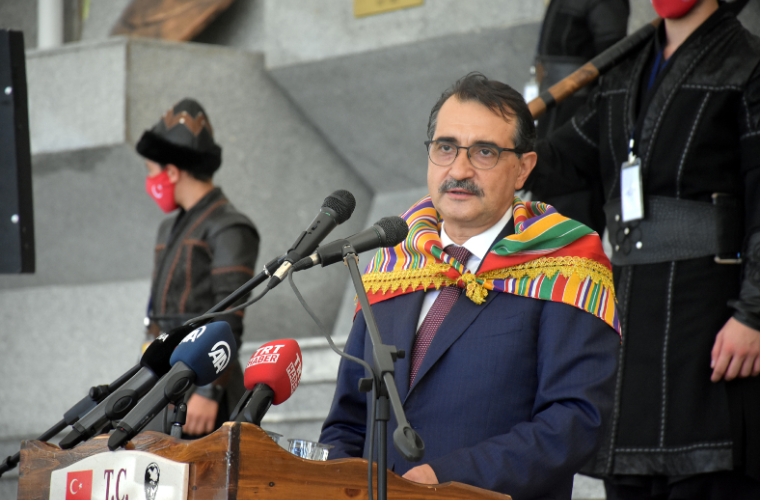 Turkey's Oruç Reis seismic ship has returned to port to resupply, the country's energy ministry has said.
The move was routine, it said. The vessel will return to operations in the Mediterranean Sea after restocking.
Tensions are continuing to rise in the area, with energy discoveries fuelling political and territorial disputes.
The Turkish statement appeared to have been issued in response to Greece's welcome for the removal of the Oruç Reis.
The Turkish ministry went on to say the vessel had acquired 3,525 km of seismic data on the area thus far. It is working around the Demre-1 location. It also noted that the Yavuz rig was drilling the Seljuk-1 well and another seismic vessel, the Barbaros Hayreddin Paşa, was working in the eastern Mediterranean.
The US and Cyprus signed a memorandum of understanding (MoU) on September 12. Turkey said the deal did not help peace and stability in the region.
US Secretary of State Mike Pompeo signed the agreement with his Cypriot counterpart Nikos Christodoulides. The US will fund a new training centre, with a focus on border security and non-proliferation, Pompeo said.
The Cyprus Center for Land, Open Seas & Port Security (Cyclops) will also work on areas such as handling dangerous materials and cybersecurity.
The Turkish foreign ministry called for the US to return to its practice of impartiality.
Turkish Minister of Energy and Natural Resources Fatih Donmez, in comments on September 12, warned that "nobody should play with fire" in the eastern Mediterranean.
Black Sea
Donmez also set out plans for the Black Sea and hailed progress in Turkey's gas sector. A new floating storage and regasification unit (FSRU), the Ertuğrul Gazi, should be in service by the end of the year. This ship has 170,000 cubic metres of LNG storage capacity. It will be linked to facilities at the Hatay terminal.
Turkey announced a major find in the Black Sea in August. The Fatih rig found 320 billion cubic metres of gas at the Tuna-1 well.
The energy minister said Black Sea had the potential to rival the North Sea. The Tuna find should be producing in 2023, Donmez said, with 30-40 wells planned for the field.
Recommended for you

TPAO spuds exploration well in Black Sea