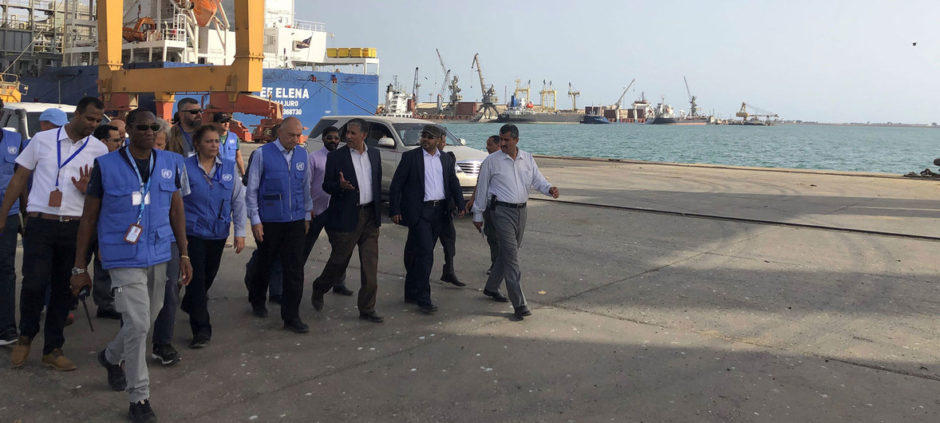 Saudi Arabia has written to the United Nations Security Council warning of an "oil spot" has been detected offshore Yemen.
Saudi's permanent representative to the UN Abdallah Y. Al-Mouallimi said a pipeline attached to the FSO Safer vessel "is suspected to have been separated from the stabilisers holding it to the bottom". The line is now "floating on the surface of the sea. Moreover, an oil spot has been observed 50 km west of the vessel inside the transit area of merchant ships."
The Safer has "reached a critical state of degradation", posing a serious threat to all countries around the Red Sea, particularly Yemen and Saudi, Al-Mouallimi said.
The Security Council has responsibility for the safety and security of the area, the official said. Saudi requests that the council "uphold its responsibility and to take immediate actions to cause the Houthi militias to allow the efforts of the [UN] to take place and give access to the tanker in order to take the necessary actions needed".
The vessel holds 1.1 million barrels of crude. The Yemeni civil war began in 2015, preventing upkeep and maintenance. The Houthi militias have prevented international access to the Safer, attempting to use this as leverage.
The Yemeni government, which is allied with the Saudis and opposed to the Houthis, has called for maintenance to be carried out.
Humanitarian challenges
Greenpeace sent a letter to the UN in August calling for action on the Safer. The NGO said the vessel might "rupture or explode". An oil spill would be an "ecological disaster of global significance and further exacerbate the humanitarian challenges in the region".
The UN's special envoy to Yemen Martin Griffiths visited Riyadh in mid-August. Amid broader discussions around the civil war, Griffiths talked about the need for "urgent steps" to tackle the threat posed by the Safer.
Violence, though, continues in Yemen. Griffiths warned last week that the country was slipping back from peace, amid increased fighting and the COVID-19 pandemic. Such a move makes maintenance on the Safer much more complicated, let alone transferring the barrels onboard to another vessel.
Recommended for you

UK stumps up another £2mn for Yemen's floating oil threat