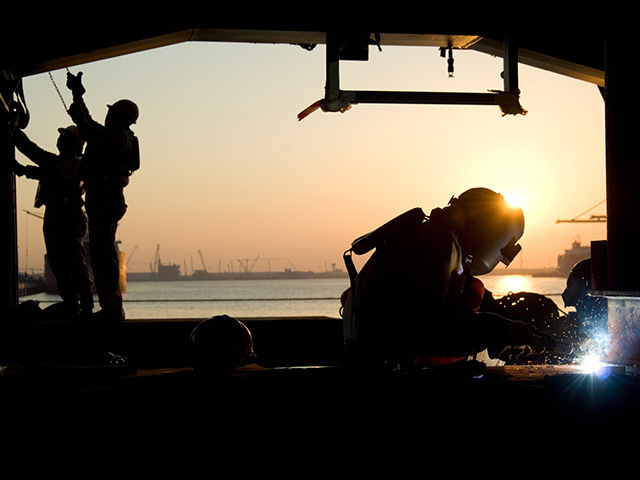 Lamprell and ADES International have announced new contracts in Saudi Arabia.
International Maritime Industries (IMI) awarded a contract to Lamprell for engineering design services. It will carry out the work in two parts. The first would incorporate full detailed design engineering, while the second would be the production design phase.
Work will take three years. Lamprell said the work was worth between $6 million and $50mn.
Lamprell said the work formed part of IMI's 2030 new rig programme. IMI aims to establish itself as an autonomous yard in Saudi, able to provide services to those in the maritime sector.
"Working closely with our IMI partners, we are delighted to be starting this key piece of engineering work. It complements and builds on the two jackup rigs we were awarded at the beginning of the year," Lamprell's CEO Christopher McDonald said.
He went on to say the contract provided greater scope for bringing Saudi nationals onboard, in line with IMI's local capacity plans.
"When completed, the maritime yard in Saudi Arabia will become a major contributor to the local economy and we are proud to be associated with such a strategic vision," McDonald said.
IMI is a joint venture involving Lamprell, Saudi Aramco, Bahri and Hyundai Heavy Industries (HHI). The IMI yard, when complete, aims to be the largest full-service maritime facility in the MENA region. Lamprell has two representatives on the board.
IMI awarded a $350mn two-rig contract to Lamprell in January this year. The work will take two years. As part of its shareholding, Lamprell is required to make equity contributions. The company is in discussions on its next payment of $25.8mn, it said in early October.
ADES
In related news, ADES said it had extended the contract for its Rig 40 in Saudi. The company said its work had been extended by three months, to the end of the first quarter of 2021. It won a six-month extension earlier this year.
In addition, ADES announced the award of early production facility work in Egypt. ADES will establish an early production deck floor and top side facilities, it said, in addition to a jack-up barge charter.
The company said this demonstrated its ability to facilitate early production in a shorter period than a full-fledged production facility.
"By utilizing the group's existing assets to set up an early production facility, our clients have the opportunity to optimise capex spend by shifting to a more cost-efficient opex-based model and focus on increasing production quicker and at a lower cost," said ADES' CEO Mohamed Farouk.
"This innovative model further strengthens our position as a market leader in Egypt and coupled with the extension in KSA, offers greater backlog visibility during the current market conditions."
Recommended for you

Seadrill sells Saudi jack-ups to ADES