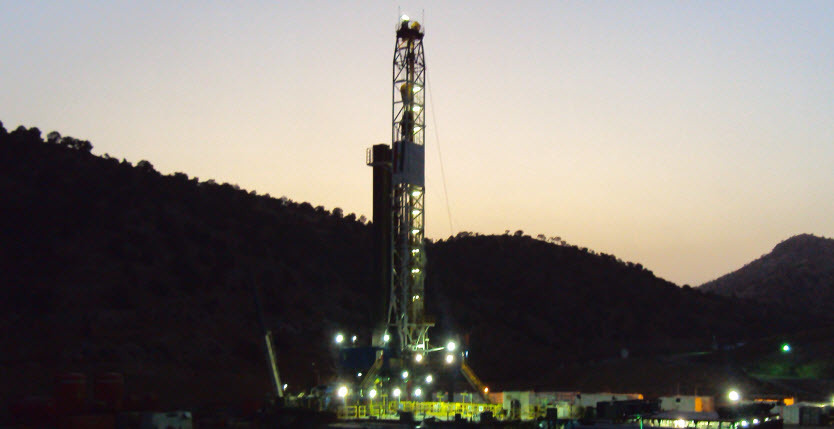 Gulf Keystone Petroleum (GKP) has appointed a new CEO, Jon Harris, who will replace Jón Ferrier.
Harris will take over the role as of January 18. Ferrier will retire on January 31.
The new CEO joins GKP from Sasol, where he was executive vice president for the upstream. Before working at the South African company he spent 25 years at BG Group.
There, he had a number of international roles including executive vice president technical and general manager production operations and held management roles in the US, Trinidad and Tobago and Egypt.
GKP's chairman Jaap Huijskes said the new CEO was an experienced executive who brought "a wealth of highly relevant project delivery, asset management, production operations and technical experience within the sector to the management team and to the board. We look forward to him joining GKP and to his contributions."
Huijskes expressed gratitude to Ferrier for his "outstanding commitment and contributions since joining [GKP] in 2015".
The outgoing CEO had "successfully restructured and transformed" the company. The success of this has been demonstrated in "today's strong operational performance, low-cost structure, robust financial position and pathway to further production growth and value creation. We wish him the very best of success for the future."
Kurdistan challenges
In mid-December, Ferrier reported that the company's Shaikan field was producing 42,000 barrels per day gross. GKP had suspended work in March but had resumed as pandemic concern ebbed. As such, the company had resumed operations at the SH-9 well and output increased as a result.
The company expected capital expenditure for the year to reach or slightly exceed the $48 million target for 2020. GKP attributed this to an investment of $3mn in high-impact work.
One problem the new CEO will have to grapple with will be the outstanding payments issue from the local Kurdistan government.
Kurdistan has made a commitment to review invoices from November 2019 to February 2020 worth $73.3mn net. GKP said it had received a proposal for the repayment of these arrears.
Recommended for you

Dana Petroleum appoints new COO from EnQuest