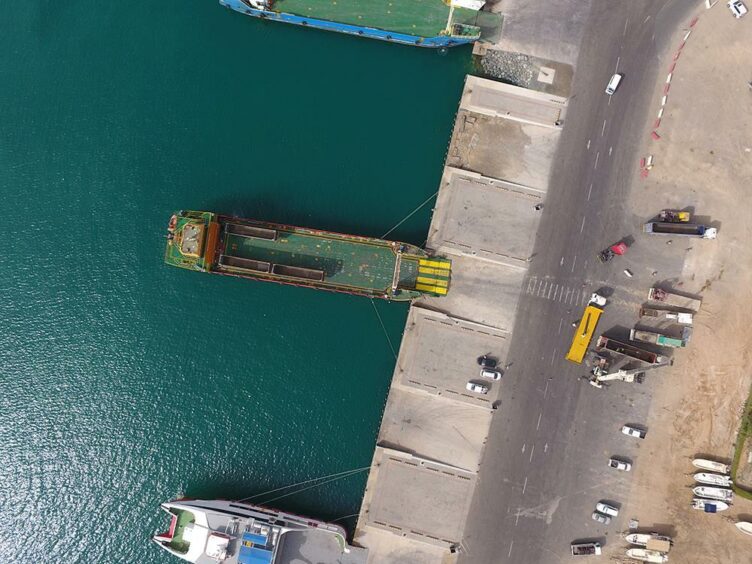 AD Ports Group has agreed to launch a joint venture with Kazakhstan's national oil company to provide shipping services in the Caspian Sea.
AD Ports will own 51% of the venture while Kazmortransflot (KMTF) will have 49%. KMTF is a subsidiary of KazMunayGas.
AD Ports said the venture would work opportunistically. It will offer a range of services, including for offshore support vessels, logistics and subsea solutions. Later on, it will also participate in other areas such as crude oil transportation in the Caspian and Black Sea.
The venture aims to tender for contract values of more than $780 million. It cited opportunities such as those arising from major offshore projects, such as the multi-billion dollar Kashagan expansion.
AD Ports intends to "deploy our expertise in support of agreements that boost trade and economic relations with brotherly nations", said company chairman Falah Mohammed Al Ahbabi. The new venture "opens the door to enormous opportunities in the Caspian Sea", he continued.
The sea "plays a key role in global energy production, and is serviced by prominent players within the energy sector. By providing maritime services in this key market, AD Ports Group has reached a new level of internationalisation and development."
Pool plans
The companies also agreed to share tanker resources, under a seven-year pooling agreement. KMTF's fleet will work alongside Safeen Group's Aframax tanker.
They aim to carry 8-10 million tonnes per year of crude in the medium term.
KazMunayGas chairman Mirzagaliyev Magzum said the venture would bring together two world-class companies.
"As the world looks for reliable energy sources in challenging conditions, we will be able to provide a full portfolio of services supported by a modern fleet and teams of experts combining local knowledge and global experience," the official said.
Recommended for you

Masdar, AD Ports make Kazakhstan moves