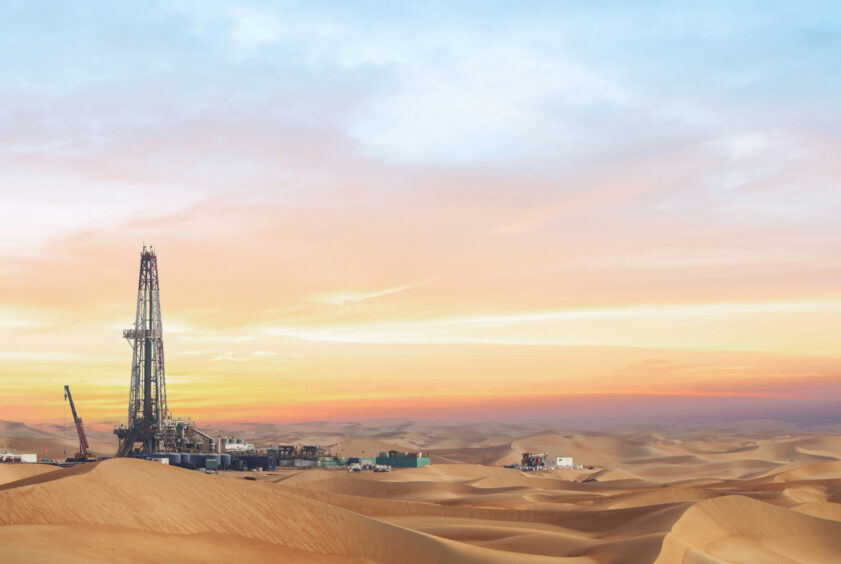 Adnoc has announced $6 billion worth of contracts with drilling companies, focused on downhole completion equipment and wellheads.
The move was announced at the annual Adipec conference, taking place in Abu Dhabi. Speaking at the event, Adnoc head Sultan Ahmed Al-Jaber said the world would need to invest "at least" $600bn per year in oil and gas until 2030 to meet demand.
Adnoc said its $6bn investment aligned with its plans to reach production capacity of 5 million barrels per day of oil by 2030. It also plans to secure gas self-sufficiency for the United Arab Emirates.
Adnoc said the contracts were part of its strategy to tie up long-term contracts with a small number of suppliers. This would provide "stable and reliable delivery at highly competitive rates", it said.
Long-term awards
The company made the largest move into wellheads and related components, with an investment of $3.27bn. The contracts went to TechnipFMC's UAE agent, Gulf Automation Services & Oilfield Supplies (GASOS) and Baker Hughes' UAE agent, Al Ghaith Oilfield Supplies and Services Co.
The two companies split the scope of the award, which will run for 10 years.
Meanwhile, another $2.34bn went to downhole completion equipment. Schlumberger Middle East's share reached $1.41bn while Weatherford Bin Hamoodah won $931mn. This award runs for five years, with a two-year option to extend.
Adnoc also awarded $337mn in line hangers and cementing accessories. This also runs for five years with the option for a two-year extension.
This liner hanger award went to Weatherford Bin Hamoodah, UAE agents for Weatherford and Uni-Arab Engineering & Oilfield Service, UAE agents for Baker Hughes. The company granted the award for cementing accessories to Al Ghaith Oilfield Supplies & Services Co., UAE agents for Downhole Products, Best Pick General Trading, UAE agents for NeOz Energy, and Al Mansoori Specialized Engineering, UAE agents for Sledgehammer.
Adnoc CEO Al Jaber said the world record investment in drilling underlined "our commitment to responsibly unlocking our world-scale hydrocarbon resources and expanding our production capacity to continue providing the world with some of the least carbon-intensive barrels for decades to come.
"The awards were secured at highly competitive rates, enabling substantial cost savings for Adnoc and underpinning our broader efforts to drive commerciality and value across our entire portfolio."
Adnoc expects almost 60% of the contract value to flow into the UAE economy. This comes under the company's In-Country Value (ICV) programme.
The contracts will involve the establishment of two wellhead manufacturing and assembly facilities. It will also provide for local manufacturing of 20 new drilling completion products.
Recommended for you

Adnoc sets out June IPO plan for Borouge