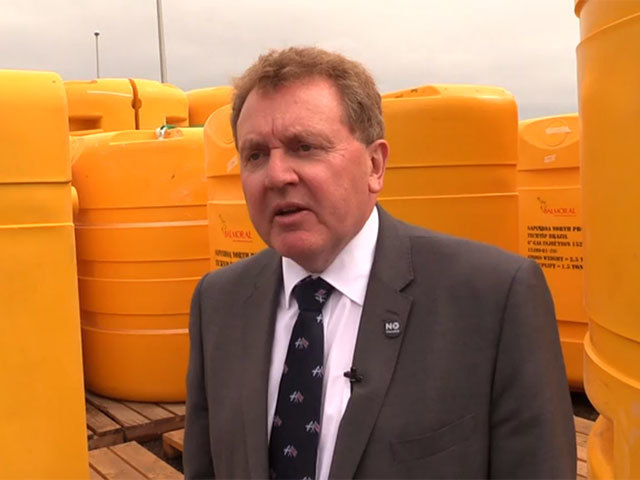 The £250million Aberdeen City Region Deal underlines the UK Government's determination to help the North Sea oil and gas industry through its crisis.
At least that was the message from Scottish Secretary David Mundell during a visit to subsea services firm Bibby Offshore in Westhill yesterday.
Mr Mundell insisted Prime Minister David Cameron and his cabinet were acutely aware of the pain being felt across the north-east as thousands of jobs are shed because of the slump in oil prices.
He said: "The city deal is an important step, I believe, in trying to diversify the north-east economy at the same time as offering support to the oil and gas industry.
"The government believes the industry does have a future," he said, adding the severity of its current woes was not underestimated at Westminster.
While low oil prices and petrol prices of less than £1 a litre produced some economic benefits for the UK, there was "no doubt" the north-east was in a crisis, he said.
"The governments in London and Edinburgh are taking this very seriously, he added.
He said Prime Minister David Cameron was using his visit to Aberdeen yesterday to find out from the industry what more could be done to help.
And asked if Chancellor Osborne was likely to deliver further tax breaks in his March Budget, following a £1.3billion support package last year, Mr Mundell raised hopes when he said: "We recognise the importance of the oil and gas industry.
"The prime minister is here in Aberdeen to listen directly to the industry to find out specifically what can be done."
Mr Mundell said he was also meeting industry bosses in order to "hear directly what it is they are saying they need".
While no government could control oil prices, he said the chancellor had already made "great strides" in making the North Sea an attractive place in which to invest.