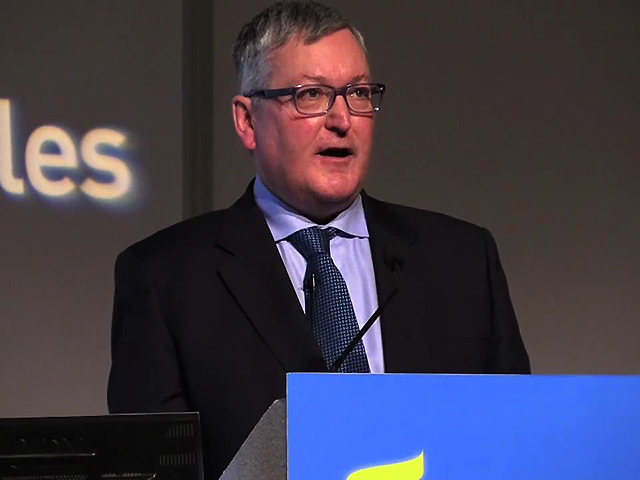 Scotland's energy minister has called for unity in the battle to put the oil and gas sector on the road to a bright future – and insisted now is not a time for political point-scoring.
Fergus Ewing said everyone with an interest in the North Sea industry should pull out all the stops to help it through a crisis caused by the cocktail of rising costs, the collapse in oil prices and a tax regime in need of an overhaul.
Speaking Exclusively to Energy Voice's sister publication, the Press and Journal's Energy supplement, the SNP minister said: "I think there's a very clear sense that people really do not want party politicking.
"I get that, because it doesn't really achieve very much.
"The question is, what can be done in practice? By whom? And how? And then let's get on with it. It must happen now.
"To use a metaphor, I see the UK offshore industry as being like a team of climbers in the Alps who have come to a deep crevasse – fatal if you fall into it – and they need a ladder over that crevasse to enable survival.
"Today, the focus is on survival. But my hope and belief is that the industry will survive and then it will thrive again."
Mr Ewing was clear that Prime Minister David Cameron's UK Government must deliver a strong fiscal fix and soon, even if getting a big tax cut was not a priority because hardly any producer is making a profit.
He said: "I don't think it's complaining to say that more needs to be done, though it's not the primary focus of industry at the moment – that's survival.
"Changing the tax regime now doesn't make any difference to the cost per barrel or the international oil price. But it would send out a signal.
"The way I see it is that the key objective is to encourage and retain investment. To do that, a number of things have to be done and this is what I'm hearing from industry.
"First off, and having been treated as a cash cow for decades, there is a growing sense in the industry that there is no longer any rationale for that kind of treatment by government.
"If there was a rationale, it was that companies had super-normal profits, but those days have gone.
"And therefore, if those days have gone, then so has the rationale gone for treating the oil and gas industry differently to other sectors."
Mr Ewing believes North Sea taxation should be at the same level as other industries in Britain.
And he wants the current hiatus regarding decommissioning liability sorted out once and for all by London.
He added: "The lack of clarity with decommissioning liability is blocking deals which, if they were unblocked, would allow the continued development particularly of smaller operations and new-entrants to the UKCS."
Turning to the tens of thousands of people now out of work or fearing that they will get fired as the cutbacks continue, Mr Ewing warned that government could do only so much.
The Inverness and Nairn MSP said: "We are constantly asking ourselves what more can we usefully do.
"Is there anything practical that we can do? If so, then we want to do it.
"There's no dubiety about that whatsoever. It's got nothing to do with politics – it's to do with the fact that people in Aberdeen and Aberdeenshire especially are in many cases extremely concerned about how they can pay their bills, feed their families and generally survive."
NOTE: For the full interview, see the February edition of Energy