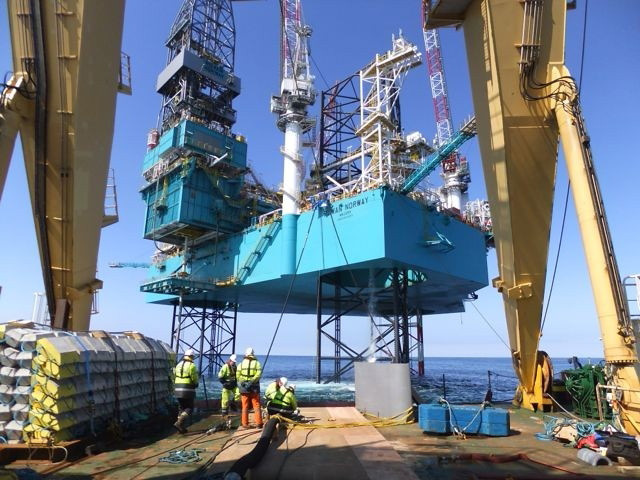 Xcite Energy said yesterday it had won some breathing space to sort out financial arrangements for its Bentley project in the UK North Sea.
It also revealed it has reduced development costs for Bentley to $30 per barrel.
Chief executive Rupert Cole added: "We are continuing to make progress and remain focused on delivering a funded first phase field development plan, including repayment of the outstanding bonds.
"We still have a lot of work to do but our objectives of reducing execution risk, working collaboratively and developing a fit-for-purpose, economic and efficient development concept has been critical to generate the support we need for our financing."
Xcite said talks with industry regulator the Oil and Gas Authority (OGA) had led to the Department of Energy and Climate Change extending the Bentley block licence until June 30, 2017.
The licence was previously due to expire at the end of 2016.
Xcite now has the extra time it needed to satisfy terms attached to bond repayments that are due by June 30, 2016, and require at least nine months on the licence.
The firm, which has its corporate head office in Guildford, Surrey, with operations run from 2 Queen's Gardens, Aberdeen, said the licence extension would also help it secure funding it still needs for its Bentley field development plan.
Updating the market on the project yesterday, Xcite said it had received "indicative proposals" for funding which could pave the way for a first phase development plan to be submitted to the OGA in 2016.
But it cautioned: "There is no assurance that any … proposals currently being considered and negotiated will result in funding being secured."
Bentley, about 100 miles east of Shetland, is one of the largest undeveloped fields in the North Sea.
Xcite estimates the asset, discovered in 1977, could produce nearly 300million barrels of oil – using enhanced recovery techniques – over 35 years.
A wholly-owned subsidiary of Xcite was awarded a 100% working interest in the field in 2003 as part of the 21st UK offshore licensing round.
Xcitesaid yesterday it had completed a technical review of the first phase of its Bentley project to make sure it fits in with OGA policy objectives to maximise the economic benefit of UK oil and gas resources.
It added: "Xcite Energy continues to work with all key stakeholders in the Bentley project and has recently completed a cost review of the development plan.
"This has included revised quotes from contractors and suppliers of material services, equipment and drilling programmes, which it will incorporate into its next reserves report, expected to be completed during the first quarter of 2016.
"As a result of this cost review, the company expects … development costs to be materially reduced to approximately $30 a barrel.
"This continues to demonstrate the cost effectiveness of the Bentley field development concept and the focus on maximising economic recovery from the field."