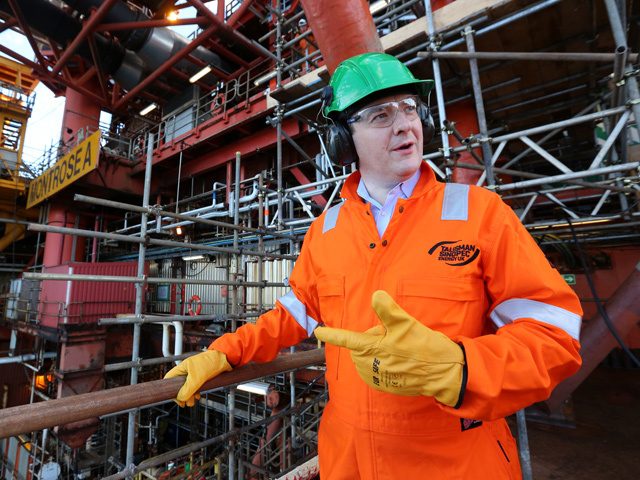 An Aberdeen MSP has called on the chancellor to listen to the Scottish Government and oil and gas industry's calls for support in the forthcoming Budget.
The SNP's Kevin Stewart said it was vital to create an internationally competitive tax regime to attract continuing investment in the North Sea basin.
He said: "The Treasury has benefited from over £300billion of oil and gas taxation over the years.
"In my opinion it's time for the UK Government to give something in return to ensure that recovery is maximised, make certain that exploration continues and to secure jobs."
Through written parliamentary questions, the Aberdeen Central MSP asked the Holyrood administration about its discussions with the Westminster Government – regarding fiscal reform and the possible introduction of a government loan guarantee scheme.
The former Aberdeen City councillor welcomed the actions the SNP is taking, outlined in responses to his requests.
Scottish Energy Minister Fergus Ewing said the deputy first minister had written to George Osborne last month calling for a substantial cut in the headline rate of tax.
In his letter, John Swinney also asked for improvements to accessing decommissioning tax relief and the fiscal treatment of infrastructure, as well as additional non-fiscal support such as the loan guarantee.
Mr Ewing added: "The Scottish Government is currently using all of its devolved powers to help where it can.
"Building on actions such as the creation of the energy jobs taskforce in January last year, the Scottish Government has recently announced a comprehensive support package for the sector."
He also confirmed Mr Swinney had urged the chancellor to consider easing constraints on accessing finance.
Commenting on the steps taken, Mr Stewart said: "The chancellor of the exchequer must listen to the Scottish Government, the oil and gas industry and trade unionists, who have all called on him to take action to ensure that a package of measures is put in place to encourage exploration, maximise recovery and to secure jobs.
"It is absolutely vital that the chancellor creates an internationally competitive tax regime so that investment continues in the North Sea basin.
"It is absolutely vital he refines the investment allowance to encourage exploration and recovery and he must help support companies by introducing government loan guarantees."
The UK Treasury does not comment on the budget in advance.