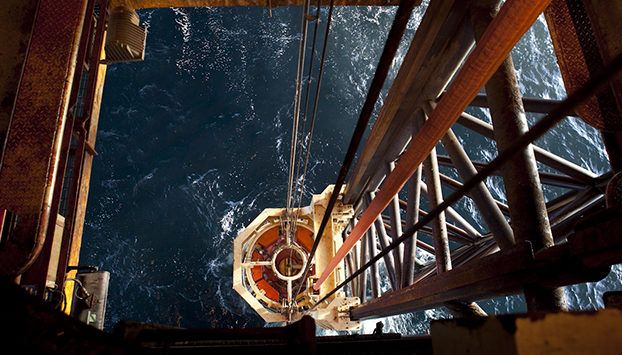 Oil and gas firms experienced a drop in orders last month as the downturn in the sector continues to hit Scotland's economy.
The Bank of Scotland recorded a decline in activity in February – the first in three months.
New work received by private sector companies contracted, ending 11 months of growth, and manufacturers reported a "substantial" decline, according to the bank's latest report.
Workforce numbers continued to slide in the private sector but the rate has eased since January.
Alasdair Gardner, Bank of Scotland regional managing director for Scotland, said: "The downturns in the Aberdeen region and the oil and gas sector negatively impacted the Scottish economy during February as firms struggled to cope with lower incoming new-order levels and deteriorating volumes of incomplete work.
"The drop in business activity and the slide in workforce numbers also signals a challenging few months ahead for the region."
Service sector companies reported a contraction in business activity – the first recorded decline since September.
Goods producers registered a drop in output, reflecting a combination of reduced new orders and greater competition in the sector.
The report said: "The rate of decline was slight, with nearly 19% of firms reporting a drop in output compared to around 18% that noted an increase."
Some businesses who reported a fall in new work linked the trend to the flooding which affected many parts of Scotland at the start of the year.
The monthly Bank of Scotland PMI is based on data from replies to questionnaires sent to around 600 private manufacturing and service sector companies.
Recommended for you

Oil firms seek windfall tax price floor in meeting with Jeremy Hunt