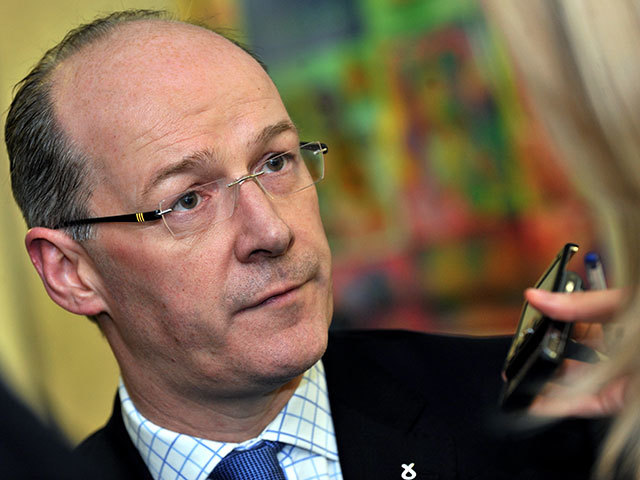 Deputy First Minister John Swinney last night accused the SNP's opponents of "celebrating the fall in the value of oil".
The Scottish finance secretary made the remarks in his closing speech to the party's spring conference in Glasgow as he updated activists on the Holyrood election campaign strategy.
He said last week's Government Expenditure and Revenue in Scotland (Gers) figures had been seized on to "undermine confidence".
Mr Swinney went on: "They (opponents) made the point that the deficit in Scotland is twice that of the UK and say that is an argument against independence.
"But did these self-same political opponents argue in 2008, when the UK deficit was double the deficit in Scotland, that that was the moment for independence? Of course they didn't."
Pointing to the downturn in the offshore industry, he said: "Our opponents celebrate the fall in the value of oil.
"But they are reluctant to celebrate the faster growth in productivity in Scotland than the UK.
"They are reluctant to celebrate the fact that employment in Scotland is higher than employment in any other country in the UK.
"They are reluctant to celebrate the growth in onshore revenues in Scotland.
"They are reluctant to celebrate all of these economic strengths of Scotland because it suits them to talk Scotland down."
The Scottish Government minister, who is campaign director, promised delegates "the most comprehensive campaign we have ever fought".
As well as canvassing door to door, he said the digital plan had the aim of reaching "every single internet user in Scotland" by polling day.
Recommended for you

Booming North Sea oil and gas revenues to make Scotland deficit smaller than UK