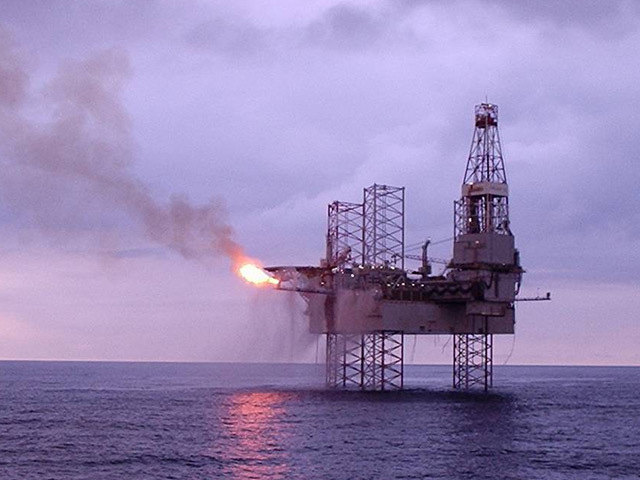 Two of the largest ongoing development projects in the UK North Sea are under budget and ahead of schedule, one of its shareholders confirmed yesterday.
Cairn Energy, which has non-operated stakes in both the Kraken and Catcher fields, also said it had sufficient cash to press ahead to first oil on both projects as it unveiled its preliminary results for 2015 yesterday.
Simon Thomson, the chief executive of the Edinburgh-based explorer, added that he was pleased to up the firm's stake in Kraken after fellow investor First Oil was put into administration last month.
The Edinburgh-based company took an extra 4.5% interest in Kraken, which is operated by Enquest, after First Oil owner Ian Suttie pulled the plug on his flagship oil and gas business after failing to find a buyer.
Cairn raised its stake in Kraken to 29.5% for a nominal sum, although the move meant not receiving £2.1million in cash calls from First.
Mr Thomson admitted it "wasn't a surprise" when the company went into administration.
He said: "We knew there were troubles – as there are with a number of companies in terms of debt obligations.
"We are very pleased to get our hands on that additional 4.5%. It is value accretive, notwithstanding the waiving of that money.
"Actually the capex associated with that additional interest is effectively already covered by the substantial reduction in overall development costs we see as a result of cost saving the operators managed to achieve. it is a good transaction for us."
He praised the operators of Kraken and Catcher, which is operated by Premier Oil, for reducing costs.
He said: "Given where the oil price is we are in a good place and we are actually able to be counter-cyclical and access lower costs, not only in our developments but also in our forward exploration plans.
"The operators in Catcher and Kraken are doing a great job in reducing costs, attacking contract costs and so on.
"These projects are very attractive and continue to be in the current oil price.
"The combined plateau production costs are about $17 a barrel. "They are profitable sources of cash flow even in the current oil price environment."
Nevertheless Cairn has written down the value of its Catcher developments by £30million. The company said it relinquished its Bonneville discovery in the greater Catcher Area as it was "no longer commercially viable".
Likewise, the Carnaby satellite field within the Catcher development area, has become "sub-commercial under revised economics".
Recommended for you

Sturgeon: those calling energy strategy a 'betrayal' haven't read it properly