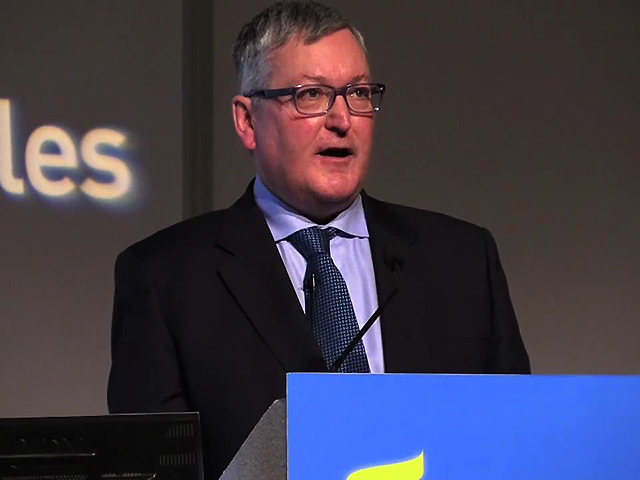 The safety of offshore workers as the oil and gas industry makes deep cuts in costs was a hot topic at the hustings event in Aberdeen yesterday.
When asked by a representative of Unite the Union what candidates might do to help ensure offshore safety in the wake of cost cutting, Lewis Macdonald, a candidate for both the north-east list and the Aberdeen Central constituency for Labour, called on the oil and gas industry to give reassurances that workers were free to "speak out" about risks. He went further, and called for legislation to protect offshore whistle blowers.
"It is right for the industry to seek to reduce costs and it is inevitable it will have an impact on people who work in the industry. What is not acceptable is that should be at the expense of the safety regime offshore or of the right of people offshore to speak out."
He added: "The only way to do that is that it not leave it all to industry, government has to take part too. In order to support and sustain that safety environment we need to take action and legislation to protect health and safety reps offshore."
Conservative energy spokesman Murdo Fraser said union members who raised the issue about what happened to whistle blowers offshore at the energy committee at Holyrood had been "quite an eye opener".
But he said the issue must be dealt with by businesses rather than government.
"One of the recommendations we made at the committee was that this was an area that needed to be properly addressed by industry," said Mr Fraser.
"You must be absolutely clear collectively that at the time where there is a drive to reduce costs, that we are not affecting health ands safety adversely. We need to keep the standards as high as possible."
Fergus Ewing, the energy minister added: "This industry is in a state of crisis and facing its toughest challenges. At a time of severe cost pressure, the difficulties of maintaining safety has never been more serious."
The hustings was hosted by trade body Oil and Gas UK (OGUK), which invited five Scottish political parties to set out how they would work with and support the oil and gas industry in the next Parliament.
In a further radical policy move, Mr Macdonald pledged that a Labour Government in Scotland should create a state agency to take over "at risk" North Sea assets.
He called for Labour to make "a state intervention, a public agency taking a role as a partner in sustaining the life of those assets."
Mr Ewing said the oil and gas industry has been "undervalued and under appreciated" but urged the industry to continue efforts to become more competitive.
Dan Yeats, a north-east region list candidate for Green Party, described himself as "not your usual green" due to his prior experience working in the oil and gas industry.
He said: "We are not against the oil and gas industry. We want the chance to co-operate and work with the oil industry to discuss a managed transition.
"We believe that while there is a substantial role for oil and gas in the UK, it must continue through a managed transition away from oil and gas."
Over the course of the one and a half hour event, Mr Ewing also came under attack from his rivals over the Scottish Government's lack of response over issues such as what it planned to do with money set to be accrued through the apprenticeship levy, as well as if Aberdeen Royal Infirmary would retain its standing as a trauma centre.
The event was chaired by Trisha O'Reilly, OGUK's communications director.
She said: "With the parties now beginning to publish their manifestos, Oil & Gas UK has published its own. It outlines what we believe the next Scottish Government can do to help secure the North Sea's future and asks for a supportive business environment; world-class infrastructure and connectivity; help for innovation to flourish; and support for skills development and retention.
"These issues were all raised by the audience at the event; and what became apparent, even across the political divisions, was the cross-party support for this industry and recognition of its importance to the Scottish economy."
Recommended for you

Shareholders ready to rage at Singapore's KrisEnergy