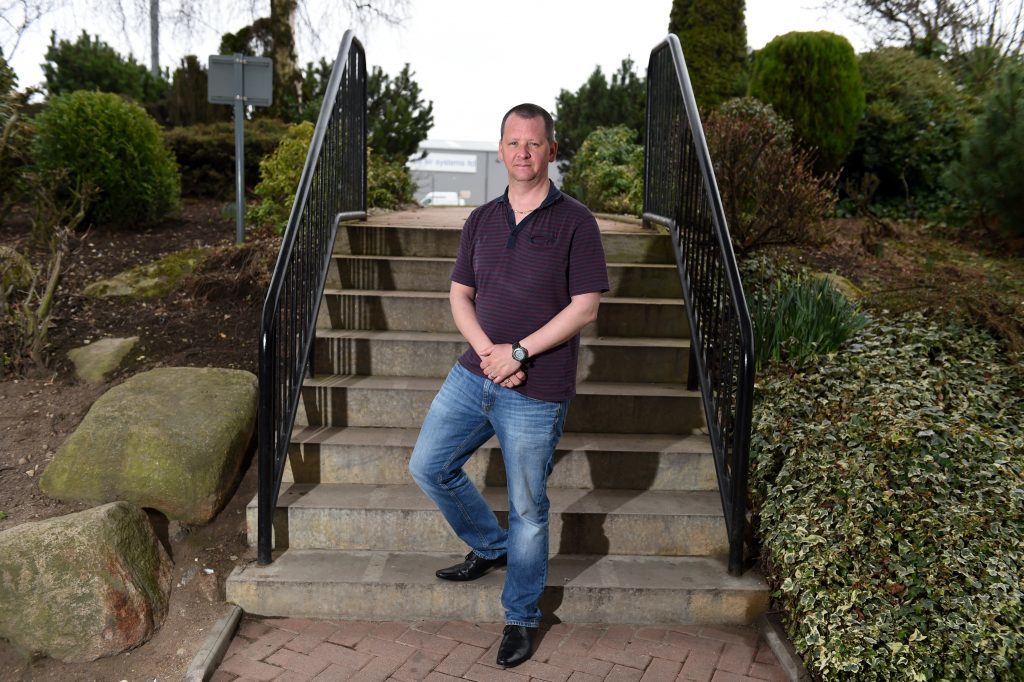 Survivors of a North Sea helicopter crash which killed four people have received a seven figure pay-out in damages.
Energy Voice understands the nine passengers on the fatal 2013 Super Puma crash collectively received between £2.5million and £3million after a legal battle was launched last year against CHC Helicopter.
Four of their colleagues were killed when the AS332 L2 – operated on behalf of offshore giant Total – plunged into the North Sea about two miles west of Sumburgh Airport.
The survivors who had sought damages claimed they had suffered a range of injuries, from a fractured spine to the effects of swallowing aviation fuel which leaked from the aircraft.
Digby Brown, who represented those involved, described the passengers as "people going to work when their lives were changed in some of the worst ways imaginable."
Survivor and father-of-two Martin Tosh, 38, said there was "no money in the world" which would compensate the victims, despite their cash pay-out.
Tosh, who lives with his wife and two children in Kintore, said the crash remained "very raw" three years later.
He said: "There's no money in the world that will ever compensate for what we have been through and it hasn't resolved anything.
"I would have thought it would have helped because it would have taken the pressure away but the pressure emotionally is always going to be there.
"Between nine people the figure is not that much for what we have been through.
"The only thing that has changed is that we don't have the financial struggles in the same way as before.
"The crash is still very raw and it will always be there. I still get flashbacks, I feel like I'm always suffering from that day.
"The hitting the water, the feeling as if you were going to drown, that all goes through your head."
The former offshore worker, who has since set up his own plant hire business, suffered neck, shoulder and back injuries in the crash.
He said since the crash his family had been "torn apart" as Tosh suffered from PTSD (Post-Traumatic Stress Disorder) and mood swings.
"I'm very different since that day. It has just turned my whole world upside down," he said.
"I don't know who I am anymore to be honest. Before I knew what I had to do, I would get up each morning and head to work before coming home at night but now my whole life is in a confused state.
"I am not as physically capable as I used to be.
"Sometimes it feels like it didn't happen, like it was a bad dream that never went away.
"This chapter of my life is never going to be closed. I'm always going to be fighting somewhere in the background. I can't let something like this go."
Sarah Darnley, 45, from Elgin, Gary McCrossan, 59, from Inverness, Duncan Munro, 46, from Bishop Auckland, and George Allison, 57, from Winchester, all died in the accident three years ago.
A report published in March by investigators showed it took just 30 seconds for the routine helicopter flight to turn into a tragic disaster.
The Air Accident Investigations Branch (AAIB) ruled the crew of the doomed aircraft did not "adequately monitor" cockpit instruments during its approach to Sumburgh on Shetland.
No evidence of a fault with the CHC-operated helicopter was found either before or during the flight.
Lisa Gregory, head of Digby Brown Solicitor's Aberdeen Office, said: "I can confirm that these cases have been brought to a conclusion.
"Our clients were a group of people who were just going to work when their lives were changed in some of the worst ways imaginable.
"The cases were about providing them with access to legal recourse and fair compensation.
"All of those involved in the incident will have to live with its effects and repercussions for the rest of their lives.
"The most important outcome is that the settlements will hopefully allow those affected by the events of that night and their families to move on with dignity.
"Given the nature of the claims, we are not at liberty to, and it would not be appropriate to, discuss further details."
A CHC spokeswoman said: "Since August 2013, a great deal of work has been done to provide financial assistance and support to the survivors of the accident and to the families of those who tragically died.
The majority of claims were settled some time ago. We have always been fully committed to ensuring that those pursuing claims received the compensation to which they are entitled by law."
Recommended for you

CHC ordered to sell Babcock North Sea business by competition authorities