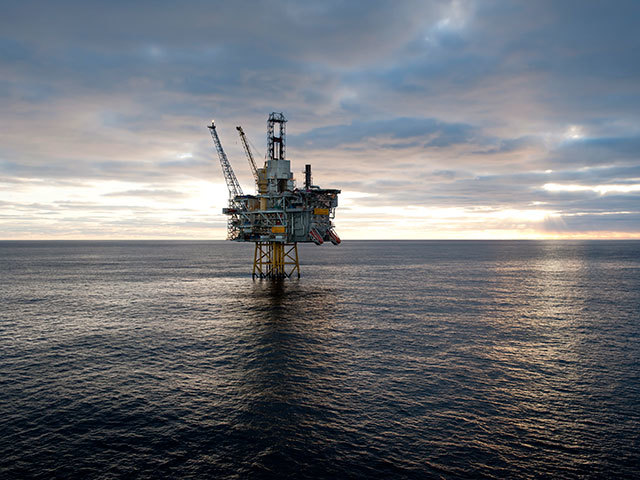 A Faroese oil and gas explorer which has struggled under the weight of low oil prices plans to offload its entire UK North Sea portfolio.
Atlantic Petroleum chief executive Ben Arabo said yesterday that while the basin is "not dead", the company sees better opportunities further afield.
Mr Arabo said the firm would switch its attention to projects in Eastern Europe and Eurasia, adding that a newly-agreed loan facility would keep the business afloat.
He was speaking after Atlantic delivered its first quarter trading update, in which it said it had been unable to cover the cost of its activities.
With the cost of production exceeding revenues, Atlantic posted pre-tax losses of £4.9million for the three months.
It suffered full year losses of £85million in 2015.
The financial strife meant Atlantic fell behind on its share of the payments for the Chestnut field in mid-January.
Atlantic holds a 15% stake in Chestnut, operator Centrica has 69.9% and Dana Petroleum owns the rest.
Atlantic is now in talks with its project partners over the return of the asset, which produced first oil in 2008.
In December, the company defaulted on the Nexen-operated Ettrick and Blackbird fields, which led to production being curtailed.
Net oil production to Atlantic from the Ettrick, Chestnut and Blackbird fields was 486,000 barrels of oil equivalent in 2015.
Mr Arabo confirmed Atlantic's reinvention meant it would no longer have a stake in North Sea production.
As of the end of March, Atlantic had a share in 13 UK North Sea licences, including the Orlando development.
Orlando was slated to start producing this year, but the project hit the buffers when operator Iona went into administration.
Atlantic said it expects to exit all 13 licences in the next few months.
Earlier this year, Atlantic agreed to sell its interests in the Norwegian North Sea to M Vest Energy for one kroner (8p).
The business's eastern expansion will be bolstered by an £8million loan facility it agreed yesterday with London Oil and Gas.
Atlantic said the deal would keep the company afloat for another three years.
Mr Arabo said: "The good news is that in a period where companies are going bankrupt, this development gives us the possibility to go on with our company. But it will be a much changed company and one with a different focus.
"There is still a way forward for the company and its shareholders in the current market and that's something we should be pleased with."
On the long-term prospects for the North Sea, he said: "There are still opportunities in the North Sea but, for us, we think it's better to look further afield. The North Sea is not dead yet."
Recommended for you
X

$50, so what?