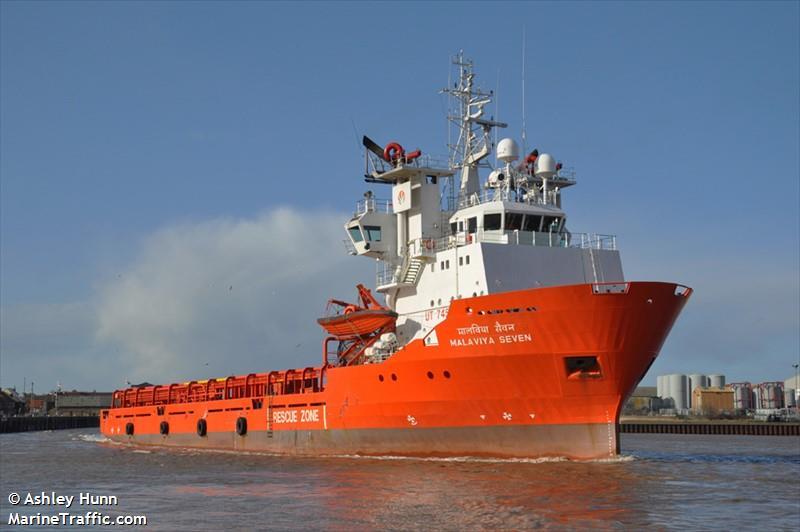 An offshore supply vessel has been detained in Aberdeen after 15 Indian nationals allegedly unpaid for two months work were found onboard.
The RMT Union claimed the incident was an example of "modern day slavery" in the oil and gas industry.
Both the International Transport Federation (ITF) and the Port State Control are said to have "swooped" to detain the ship.
It's thought some of the workers may not have been paid for several months.
The MV Malaviya Seven is now docked in Albert Quay where it is expected to remain until the staff are paid.
RMT General Secretary Mick Cash said: "The seizure of this vessel exposes the scandal of modern day slavery on our ships right at the heart of the UK's oil capital, Aberdeen.
"It also exposes the shameful practices in the exploitation of our natural resources, practices that must be outlawed and regulated against immediately.
"These ships of shame are a blatant abuse of migrant workers and are contrary to any number of stated industry and government objectives around human rights and maximising economic recovery from our resources.
"Additionally it is a catalyst for the dumping of UK seafarers, many thousands of whom are now drawing benefit from the state."
A second vessel – the MV Malaviya Twent – has also been detained in Great Yarmouth under similar circumstances.
It is understood the Aberdeen detained vessel had been on recent charters in the UK offshore sector with a number of companies.
More to follow.