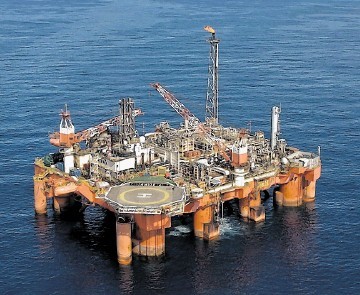 A Norwegian port has won a contract to decommission Maersk's Janice Floating Production Unit (FPU), sparking fears Scotland could miss out on vital work.
It comes after Scottish firms missed out on the decommissioning work following a tendering process.
Last year, Maersk Oil confirmed 200 jobs were at risk when it was revealed the FPU would be closed for business.
But the decision to grant the work away from the shoreline of Scotland has prompted unions to express fears over the future of a decommissioning industry in the country.
According to reports in the Herald, unions have reacted with anger to the decision.
RMT regional organiser Jake Molloy said workers would be "horrified" at discovering work had been won abroad.
He told the Heard "nothing was coming back in terms of an economic return" to the UK.
Maersk Oil had confirmed yards from Scotland were vying for the disposal and recycling work of the Janice unit.
A company spokesman said: "The tender process included a number of yards from Scotland, the UK and Northern Europe. Main drivers for the selection of the yard were the capacity of the
facilities, cost and strong track record of the environmental management associated with decommissioning."