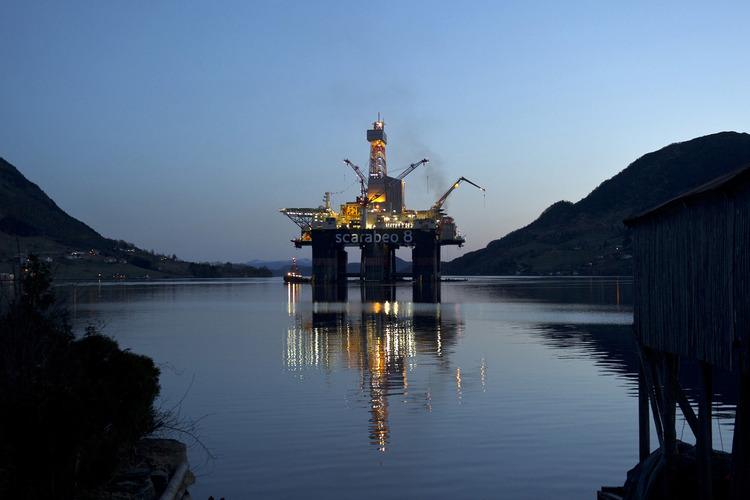 The oil crash proved no match for Norway's fiscal and monetary might.
The painful adjustment that Norges Bank Governor Oeystein Olsen predicted in February — warning in Game of Thrones style that "winter is coming" — only partially came to pass. The central banker on Thursday signaled he's probably done with easing rates after reaching a low of 0.5 percent amid signs the economy is on the mend.
"Perhaps winter will be a little milder than what we have feared," he said after keeping rates unchanged on Thursday. "Growth in the Norwegian economy has improved more than what we assumed before the summer. It's not a gloomy picture for the Norwegian economy if all now goes as forecast."
The governor has steered the economy out of trouble by early on turning his focus to managing the krone lower. That has helped key exporters such as Norsk Hydro as the country's oil industry struggled to keep its head above water. He has also benefited from the government unleashing record spending of its oil income, making its first ever withdrawals this year from its $890 billion wealth fund.
Analysts at Norway's two biggest banks, Nordea and DNB, now predict that rates have hit bottom. Western Europe's biggest oil producer looks set to avoid negative rates and the kind of unconventional policies that central banks from Tokyo to Frankfurt have unleashed.
"The central bank has handled the downturn relatively well," said Erik Bruce, a senior economist at Nordea in Oslo. "It has gradually cut rates and along with falling oil prices contributed to keeping the krone low, which has been an important factor in reviving the economy."
That's something Olsen isn't going to argue with.
Key indicators are signaling that the worst may be over for Norway's economy, which has lost almost 40,000 jobs in the oil industry. Unemployment has risen to 5 percent, the highest in about two decades, but the rate of registered unemployed has been growing less steeply and house prices are surging.
The bank predicts that unemployment will head lower, reaching about 4.7 percent next year and 4.4 percent in 2018. Mainland gross domestic product, the economy excluding oil and gas, will expand 1.8 percent next year and 2.1 percent in 2018, after 0.9 percent growth in 2015. It predicts the plunge in petroleum investments will come to an end in 2018.
Olsen also signaled he's willing to let up a bit on the krone, which has strengthened 5 percent against the euro this year, while saying it remains as important a channel as always.
Now his concern could turn to the soaring housing market. But it may be hard to cool down since it has emerged as one of the economy's main growth engines. Nationwide house prices are surging at more than 10 percent, raising the specter of a housing bubble.
"In hindsight one could argue they have cut rates a little too much," said Bruce. "But it's clear the risk picture was completely different a year back."
Recommended for you

Oil endures choppy start to week with demand concern to the fore